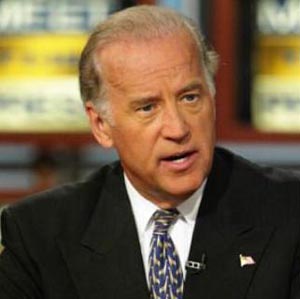 The US scenario of holding direct talks with Iran includes no incentives from Washington and merely seeks further concessions on behalf of Iran, a political analyst writes on the Press TV website.
"In this scenario of the US position, any concessions that might be made by Iran, in a reasonable expectation of reciprocation, will be cynically pocketed by Washington and its Western allies with nothing in return except more punitive demands," said Finian Cunningham.
At the 49th annual Munich Security Conference in Germany on February 2, US Vice President Joe Biden said Washington was ready to hold direct talks with Iran over the country's nuclear energy program. However, he noted, "There will be continued pressure and isolation."
Cunningham pointed out that the overtures for talks with Iran come against the backdrop of the "criminal" history of the US "overt and covert war of aggression on Iran."
The analyst argued that decades of US antagonistic policies towards Iran "point to a beast that cannot simply change its predatory and nefarious habits overnight."
"How is one expected to talk rationally with a demented, barbarous criminal who insists on a self-righteous right to attack the other party, including with the use of nuclear weapons?"
The author warned that entering into such a framework of talks is "delusional" which will bring about "a dangerous dynamic of one-sided concessions" that will merely serve to embolden the US.
The analyst argued that the proper framework for negotiations between Iran and the US can only be set up if Washington immediately halts all forms of aggressive strategies against Iran and reverses all the sanctions as a gesture of "good faith."
By Press TV
The Iran Project is not responsible for the content of quoted articles.