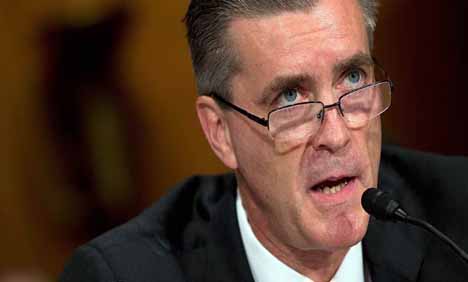 LAHORE: US Ambassador to Pakistan, Richard Olson has said that the United States continues to have reservations over the Pak-Iran gas pipeline but is willing to support any other measure to tackle the energy crisis in Pakistan.
While addressing the participants of the US Business Forum in Lahore, the American Ambassador said that the United States is a big sponsor of the Bhasha Dam.
He further said that corruption can be eliminated from Pakistan through democracy and transparent elections, adding that the people of Pakistan will have to bring forward honest leadership if they want good governance.
The US Ambassador also welcomed the completion of five years of democratic process in Pakistan.
While speaking about Pak-India ties, Olson said Pakistan and India must resolve conflict through dialogue.
The Iran Project is not responsible for the content of quoted articles.