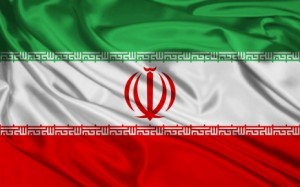 Iran has been a hot issue at the annual World Economic Forum which began on January 23. Just before the 43rd gathering of political and business leaders, the forum's founder, Klaus Schwab, called Iran a "black swan" —a potentially serious threat to global economic and political stability. Economist Vali Nasr warned that international sanctions have lost their effectiveness and that Iranians now have "every incentive to rock the boat" on the nuclear issue.
            Former U.S. Secretary of State Henry Kissinger stressed that the Iranian nuclear issue should be solved through negotiations. Javier Solana, former Secretary-General of the North Atlantic Treaty Organization, said the United States needs to negotiate directly with Iran. The following are excerpts from their statements at the World Economic Forum.
Former Secretary-General of NATO and E.U. High Representative for Foreign and Security Policy Javier Solana
            "My greatest concern is a negotiated solution to Iran's nuclear stand-off – a potential flashpoint of existential proportions…"
            "I think that, as a leader, President Obama has the opportunity to do a lot of good during his second term – a strong leader in the U.S. could foster a new situation. With Iran, for example, I have not been optimistic on negotiations because often you don't know who you're talking to. It's difficult, but it's not impossible, and I think that the U.S. needs to make a bilateral approach." January 22
Former U.S. Secretary of State Henry Kissinger
            "There has emerged in the region, the current and most urgent issue of nuclear proliferation. For 15 years, the permanent members of the United Nations Security Council (UNSC) have declared that a nuclear Iran is unacceptable, but it has been approaching."
            "The danger is that we could be reaching a point where nuclear weapons would become almost conventional, and there will be the possibility of a nuclear conflict at some point… that would be a turning point in human history."
            "If Iran acts as a nation and not as a revolutionary cause, there is no reason for America or other permanent members of the UNSC to be in conflict with it, nor any countries in the region. On that basis I would hope that a negotiated solution would be found in a measurable time."
            "I believe unilateral action by Israel would be a desperate last resort. One should give these negotiations a real chance." January 24
Dean of the School of Advanced International Studies at Johns Hopkins University Vali Nasr
            "Iranians have every incentive to rock the boat [on the nuclear issue] now… They will either do something provocative to break the sanctions or there will be serious negotiations that will provide some momentum, or they will make the decision to go nuclear openly because they may consider its much better to be North Korea than Iraq."
            Western nations must "stay focused and stop trying to read the tea leaves." The regime of sanctions on Iran "really has reached its end…you really are looking at a scenario where Iran is going to rush very quickly towards nuclear power, because they also think, like North Korea, that [then] you have much more leverage to get rid of these sanctions."
            "We should begin by understanding that he [Supreme Leader Ayatollah Ali Khamenei] doesn't like the process, is opposed to the U.S. and is paranoid, but that doesn't mean that you cannot shift people's position in a process."
            "Toxicity provides [Iran with] political cover," he said. "If they are going to engage you, they need to abuse you in public… If you went to them and said 'these are the things you are going to get,' you could open up divisions in Iranian society, which could ultimately separate the public from its leadership." January 23
Founder of the World Economic Forum Klaus Schwab
            "The world is still full of risks and we do not have only to address the economic risks, I think it is very important that we become more resilient in terms of the political risks… There are many black swans around [including Iran and Syria]." January 22 in an interview with Bloomberg
The Iran Project is not responsible for the content of quoted articles.