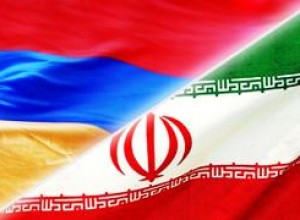 Baku. Anakhanum Hidayatova – APA-Economics. Tehran and Yerevan inked 4 Memorandum of Understanding (MoUs) on the enhancement of mutual economic cooperation during the visit of an Armenian trade delegation to Iran's Northwestern province of East Azerbaijan.
APA-Economics reports citing Armenian media that the 4 MoUs were signed during a meeting between East Azerbaijan's provincial officials and Governor-General of Armenia's Syunik province Suren Khachatrian and his accompanying delegation in Tabriz.
Based on the agreements, the two provinces will increase their interactions in the fields of cattle-breeding, veterinary, and establishment of joint agro companies.
Also according to the agreements, Iran will supply Armenia with combine-harvesters, tractors, and fertilizers to Armenia.
By APA
The Iran Project is not responsible for the content of quoted articles.