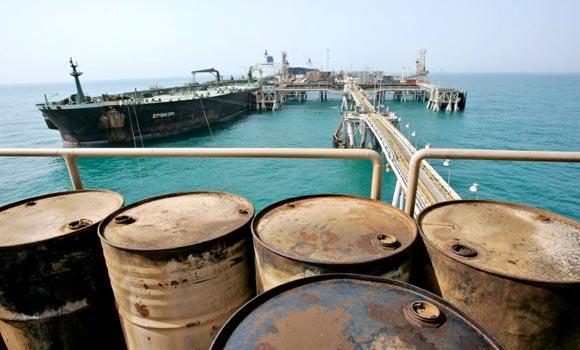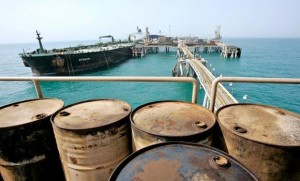 US-based CalPERS, one of the world's largest pension funds, has flagged off concerns over investments in shares of various Indian oil companies, including Oil India and Petronet LNG, due to their Iran-related business interests.
The California Public Employees' Retirement System (CalPERS), which manages investments of over $240 billion globally, has exited its holding in Petronet LNG and blocked future investments, alleging failure on the part of India's largest liquefied natural gas importer to take "substantial action" to curtail business operations in Iran.
At the same time, CalPERS has blocked all its future investments in another state-run energy major, Oil India Ltd, while the country's largest public sector company, Oil and Natural Gas Corp Ltd (ONGC) is also being monitored by the pension fund for possible Iran ties, the pension fund said in its annual legislative report for the year ended December 31, 2012, while detailing its various Iran related investment decisions.
Currently, CalPERS has no investments in the shares of either Oil India or ONGC.
However, the pension fund has decided to continue with its $4.6 million worth investment in shares of another Indian energy company BPCL, after the oil marketing major communicated to it that none of its business activities were subject to the sanctions imposed against Iran.
Iran faces significant economic sanctions from the US, as also from many other countries, mostly due to its alleged nuclear weapon programme. Last week, Iran pitched for deeper bilateral ties and increased cooperation in security and economic area with India, saying that the two countries face "common threats and interests".
CalPERS, which is a public pension fund providing retirement and health benefit programme to over 1.6 million Americans, is required by a law, called the Iran Act, to annually report holdings in companies doing business in the defence, nuclear, petroleum, and natural gas industries in Iran and to exit investments in any company that fails to take substantial action to cease or limit operations in Iran.
It is the largest pension fund in the US and the fifth largest globally after pension funds of Japan, Norway, Netherlands and Korea in terms of asset size.
CalPERS has traditionally held significant equity holdings in large and mid-sized Indian companies operating in sectors including banks, oil, FMCG, pharma and engineering for many years as part of its vast global portfolio.
The pension fund said that it sold its holding in Petronet LNG after its Investment Committee approved the divestment of existing stake and blocking of future investments in this company in October 2012 to make its portfolio compliant to the Iran Act.
Petronet LNG Ltd is a company promoted by BPCL, GAIL, IOCL and ONGC. "In October, 2012, the CalPERS Investment Committee approved divestment of shares in Petronet LNG Ltd. The company has failed to respond to multiple CalPERS attempts for engagement in relation to the Iran Act," it said.
In the same month, the Committee blocked future share purchase in Oil India Ltd (OIL), a Navratna company. OIL did not demonstrate that they are "taking substantial action or curtailing" business operations in Iran, CalPERS said.
Incorporated in 1959, OIL is the second largest national oil and gas company in India as measured by total proved plus probable oil and natural gas reserves and production.
CalPERS said it is currently in talks with two companies, Russia's Lukoil and China's Sinopec Yizheng Chemical, to determine their Iran business links and would take a decision on investments in these firms accordingly.
At the same time, it has listed out 11 companies that are being monitored by CalPERS for possible Iran ties, which includes BPCL and ONGC from India, Petronas of Malaysia, Hyundai Heavy Industries of South Korea and Chinese energy giant PetroChina.
About Bharat Petroleum Corporation Ltd (BPCL), CalPERS said it had initiated discussions with the company in 2012 after reports of the Indian firm making payment for Iranian oil in rupee to skirt tightening Western sanctions against Iran.
However, BPCL communicated to CalPERS that it does not have any business activities subject to the disinvestment provisions of the Iran Act and consequently the pension fund decided to continue with the investment for now. CalPERS said that it held nearly 7.1 lakh shares, worth $4.64 million, of BPCL as on December 31, 2012.
On the status of ONGC, CalPERS said that the company was reported to be exploring possible joint development of energy sources with Iranian partners, but the pension fund had no investments in the company as on December 31, 2012.
The Iran Project is not responsible for the content of quoted articles.