Iran's Islamic Revolution Guards Corps (IRGC), which is responsible for providing security in the Persian Gulf waters and strategic Strait of Hormuz on the order of the Supreme Commander in Chief Ayatollah Seyyed Ali Khamenei, has attempted to boost its capabilities in submarine warfare.

Earlier this year, Iran's Commander of the IRGC, Major General Mohammad Ali Jafari announced that IRGC is planning to achieve the ability to manufacture subsurface vessels and increase its capabilities in the field of asymmetric submarine warfare.
Now, after a few months, IRGC deputy navy commander Rear Admiral Alireza Tangsiri declares that IRGC's submarines will be operated in the Persian Gulf in the near future.
Iran's Islamic Revolution Guards Corps, which according to the command of the Supreme Commander in Chief is responsible for providing security in the Persian Gulf waters and strategic Strait of Hormuz, has chosen its defense systems and equipment in accordance with the same mission. Most important equipment includes fast vessels armed with various types of missile systems and reconnaissance UAVs (unmanned aerial vehicle ) for 24-hour observation of the Persian Gulf and Strait of Hormuz.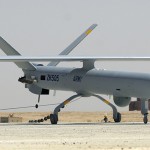 'Shahed 129′is one of the IRGC's latest Combat and reconnaissance UAVs that can accomplish good missions in reconnaissance and combat fields with its 24-hour-long non-stop flight capability.
Shahed 129 can hit and destroy targets from a far distance with its Sadid (Iron-Strong) missiles, Chief Commander of the IRGC Mohammad Ali Jafari was quoted as saying.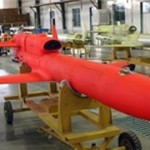 'Hazem', the country's latest defense UAV, can also be used for both targeting and identifying. The drone can be used as a target for the artillery and missile systems and in detection missions.
Moreover, in the area of missile defense, different types of IRGC's coast-to-sea missiles along with Iran's Army navy missiles, including 'Persian Gulf', 'Noor', 'Qader', 'Kowsar', 'Saeqeh'… have created a strong deterrent for the country.
Iran unveiled its first squadron of Saeqeh fighter-bombers in an air show in September 2010. Then, in 2012, Iranian Defense Minister Brigadier General Ahmad Vahidi announced the addition of three new indigenous Saeqeh (Thunderbolt) fighter jets to the Islamic Republic of Iran Air Force (IRIAF) fleet.
The Iranian single-seat bomber has the ability to track down enemy aircraft, engage in combat, target locations on the ground, and carry a load of assorted weapons and ammunition, General Ahmad Vahidi added.
"Iran's supersonic anti-ship ballistic missile, 'Persian Gulf' enjoys a unique design which is capable of rendering enemy tactics ineffective", IRGC's naval commander Rear Admiral Ali Fadavi was quoted as saying. The supersonic projectile, which carries a 650-kilogram warhead, is immune to interception and features high-precision systems.
Deputy Commander of Iran's Navy Rear Admiral Seyyed Mahmoud Mousavi said that the surface-to-surface missile of Noor (Light) was also launched by the Iranian navy on the last day of military drills near the strategic Strait of Hormuz in January. The ultra-advanced Noor missile has also been upgraded in comparison with its previous generations.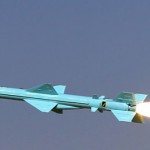 Iranian navy also test fired the long range Qader (Mighty) anti-ship cruise missile during the exercise code-named Modafe'an-e Aseman-e Velayat 4 (Defenders of the Velayat Skies 4). The Qader missile system is characterized by high speed of deployment, installation and firing. It can be moved, installed and start firing missiles in less than 30 minutes.
In addition, IRGC's flying boats, naval rangers and marines play a very important role in the significant marine operations.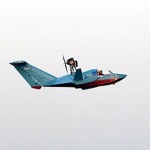 In 2010, Iran showcased its newest domestically produced flying boat, 'Bavar-2' (Confidence-2) which can be used for surveillance and can carry guns and transmit data. This new weapon has stealth capability so it could greatly enhance Iran's military capability in the Persian Gulf.
But, what completes the IRGC's offensive and defensive chain in the naval warfare is its effort to use light submarines to counter asymmetric threats in the Persian Gulf.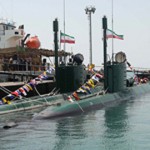 Iran's first indigenous semi-heavy submarine called 'Fateh' (Conqueror) weighs 600 tons and is equipped with state-of-the-art defensive and offensive weaponries such as torpedoes and marine mines. It can operate more than 200 meters below the sea surface for near five weeks.
Qadir class light submarines are two other light home-made submarines which are appropriate for different naval missions, including reconnaissance and combat in territorial waters, especially in the Persian Gulf and the Strait of Hormuz which are not wide enough for the maneuvering of large warships and submarines.