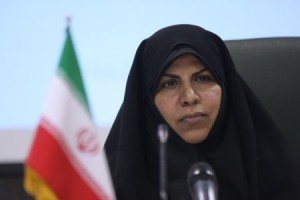 If we count all the hidden fees and expenses, people in Iran pay around 70 percent of their salaries for medical expenses, Iranian Health Minister Marziyeh Vahid Dastjerdi said, ILNA reported.
"The costs of heathcare and intractable diseases treatments, annually bring 7,5 percent of people in Iran below the poverty line," Dastjerdi said, noting that expenses for healthcare in Irain increase day by day.
"Because of all this, people are forced to pay some 54 percent of off their own pocket for the healthcare, and with all the other fees, it makes up for 70 percent," Dastjerdi said.
Regarding the intractable diseases, like cancer, Dastjerdi said the cost of breast cancer treatment was 64 million rials ($52,000) at a previous currency rate, however it has since then increased by three times.
"So how can a person in a family that is affected to pay this kind of money and not fall below the poverty line?," she asked.
The situation with cancer related diseases in Iran has reached alarming levels, as country's National Network for Health Policy reported in September.
According to the report, the cancer related problems in the country have increased, as cancer related diseases will develop more in the next 10 years.
The report said that this year about 90,000 cancer affected people have been registered, while 3 years ago this figure was 70,000.
"Last year, due to medical charities, we were able to get some $163 million in donations, for those in need," Dastjerdi said. "The rest, is up to God."
By Zawya
The Iran Project is not responsible for the content of quoted articles.