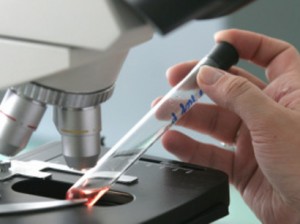 Iran is experiencing big shortages of drugs for treating hemophilia, former CEO of Iran's Hemophilia treating Association, Ahmed Ghavidel said, ILNA reported.
"Because of anti-hemophilia drug shortages in the country, many patients have developed cedtain disabilities," Ghavidel said, adding that the there is either a limited access to hemophilia-treating medicine, or it isn't present at all.
Ghavidel added that such shortages have forced doctors to treat hemophiliacs with old drugs.
"One such treatment is with use of concentrated substance, and such can be only done at a hospital, the patient is not able to do it at home," Ghavidel noted.
He also said that the country's Ministry of Health is not able to control the situation with these drugs in the country, and even when there was not shortage of medicine in Iran, it still could not manage the supplies correctly.
"More than 70 percent of hemophiliacs have some sort of disabilities, which may not be visible at first sight," Ghavidel said. "However that's what it is, as sometimes it may be a hand, or a knee, a disability to bend, and so on."
The official statistics say that some 7,000 hemophiliacs live in Iran. Around 20 percent of that figure live in Tehran, with the rest being spread all over country's provinces.
Ghavidel noted that if considering the 70-million population of Iran, there are approximately 35,000 hemophiliacs living in the country, however many of those cases remain unknown.
Because of international sanctions imposed against Iran for its nuclear program, the harsh restrictions have also affected the medicine imports into the country.
Iran's Science Education Agency recently reported that country's labs have nearly gone bankrupt because of sanctions.
Former head of Iran's Laboratories' Management, current assistant to head doctor in Bahonar hospital in Tehran, Hossein Gholami said that while 85-95 percent of labs in Iran are fully standardized, they are not being supported by the government.
He added that the labs are forced to work by tariffs set by the government, and if the inflation and prices continue to rise, these factors would affect the labs' sustainability.
Gholami said that due to high prices and current economic problems in the country, the number of people visiting labs has greatly reduced, since visitors are not able to pay the necessary costs, adding that f such situation continues, a lot of laboratories in Iran will simply close down.
By Trend
The Iran Project is not responsible for the content of quoted articles.