By France 24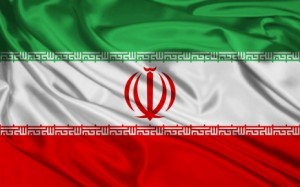 AFP – Iran's foreign ministry criticised a UN committee on Wednesday for passing a resolution condemning its human rights record, and accused the West of using the issue for political gain.
"The human rights mechanisms of the United Nations have become a plaything for Western governments," ministry spokesman Ramin Mehmanparast said in a statement carried by the official IRNA news agency.
He said the human rights issue was being exploited by the West to "exaggerate and blacken" Iran's record.
Mehmanparast accused Western governments of hypocrisy saying that they "closed their eyes to the grave record of their allies, and are unable to answer for numerous violations against their own citizens."
He did not elaborate.
The UN General Assembly's Third Committee, which concentrates on human rights issues, passed the resolution criticising Iran on Tuesday by 83 votes to 31 with 68 abstentions — a reduced majority compared to last year.
The resolution, drafted by Western governments, hit out at torture and executions in Iran, "widespread" restrictions of freedom and "pervasive" violence against women.
The resolution is non-binding. It will go to a formal vote in the General Assembly in December.
The Iran Project is not responsible for the content of quoted articles.