By The Vancouver Sun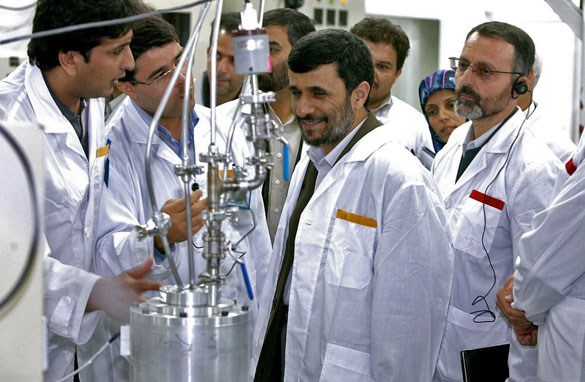 The vast majority of Canadians and Americans think that the world can't accept a nuclear-armed Iran, states a new poll.
Nine out of ten people polled in both countries said they agreed with the statement "the world cannot tolerate an Iran with nuclear weapons capability," shows an Ipsos Reid survey conducted on behalf of The Munk Debates. Just over 2,000 Canadians and Americans were polled.
The results, 92 per cent of people in agreement with the statement, were the same for respondents both north and south of the border.
The degree to which Canada's views on Iran mirrored those polled in the United States surprised Rudyard Griffiths, co-organizer and moderator for The Munk Debates – a semi-annual contest of debates on issues facing the world and Canada.
Canada's role in past governments has always been to try to be a broker between conflicting sides in the Middle East, Griffiths said.
"Since Harper was elected as Prime Minister, foreign policy has shifted to be very much supportive of Israel's position … and I think it brought public opinion with them," said Griffiths.
"Many people I think were assuming that this government was somehow out of step with public opinion when it comes to its very hawkish, hard-line stance on Iran.
"When in fact, I think they're both shifting public opinion but they're also being led by public opinion."
Just eight per cent of Americans and nine per cent of Canadians said they disagreed with the statement posed to them.
In Canada, while the results were pretty even across the provinces, British Columbians and Albertans were most strongly opposed to tolerating a nuclear-capable Iran, with 94 per cent of respondents in those provinces saying they agreed with the statement.
The Iran Project is not responsible for the content of quoted articles.