By Hurriyet Daily News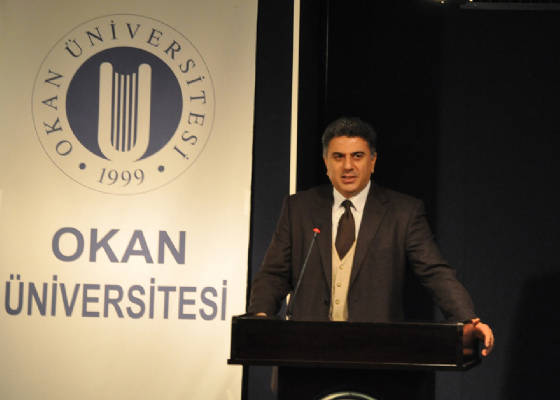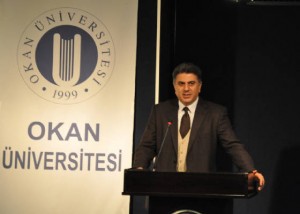 NATO's Patriot missiles to be stationed in Turkey may stay around even after the conflict in Syria cools down, due to other regional tensions, especially the one between Israel and Iran, according to Prof. Mustafa Kibaroğlu of Okan University. 'This is my speculation and intuition as an academic,' he says
The Patriot system, designed to intercept aircraft missiles, whichTurkey requested NATO deploy last week in an attempt to bolster security along its border with Syria may remain in place long term due to continuing tension between Israel and Iran, Prof. Mustafa Kibaroğlu, chair of the Department of International Relations at Okan University in Istanbul, said.
"[European countries] might have felt like they should provide assurances to Turkey that Turkeywill be defended against scenarios involving bigger conflict in the region with Iran and Israel," Kibaroğlu said.
Kibaroğlu claims the deployment of Patriot missiles along the Turkish border is significant as it represents the first time Turkey and its NATO allies appear to be on the same page regarding threats stemming from the Middle East.
Q: Why did Turkey ask for Patriot missiles?
In the short term the decision to deploy Patriot missiles must have been made with respect to Syria. There have been several incidents; there was the downing of the Turkish jets and there are also some speculations that if and when Bashar al-Assad leaves his post, he may want to make a last strike and damage Turkey.
But this is a precautionary measure [that has just now been resorted to], taking into consideration the most recent developments in the region as a whole, not only in respect to Syria. There is nothing I can say in order to substantiate this, but it might also be another precautionary measure of medium and long-term contingency such as ifIsrael attacks Iran and Iran wishes to retaliate. As I remember once, one of the high-ranking Iranian military officials said they would target U.S. bases in the region if Israelor the United States attacked Iran. Since we know İncirlik [Air Base] is within range of Iranian missiles these Patriots could provide defense as well as stand as a deterrence to possible strikes.
Q: How efficient is the system, especially when one considers the length of the Turkish-Syrian border?
A: To answer this question, I must have an idea as to which Patriots will be deployed in Turkey. There are three categories of Patriots. They have been upgraded several times. First generations were designed against aircraft; the second generations were designed against both aircraft and missiles.
Patriot advanced capability-3, also known as Pac 3, is the most sophisticated one. It is specifically designed to counter the threat posed by ballistic missiles. If Pac 3, which is in the hands of the Netherlands, will be deployed, then the efficiency will be higher. There is not yet an air defense system in operation which can provide 100 percent protection. Yet no county would be willing to let 80 percent of its missiles be destroyed by an enemy defense system either. Once deployed, an air defense system provides deterrence and it provides a significant proportion of defense.

Q: There are speculations that the deployment of Patriots could lead to the implementation of a no-fly zone. How valid are those speculations?
A: Prime Minister Recep Tayyip Erdoğan announced back in June that the rules of engagement have changed and said, 'We may very well take action against aircraft that violate our airspace.' We also know that Turkish F-16s are given orders to fire if they have too and they are loaded. The presence of air defense systems and the Turkish Air Force flying with ammunition and under clear orders to fire if forced, then without pronouncing it directly, this might create a de facto no-fly zone in Turkish borders. That might make al-Assad think twice about whether he would like to push the Syrian conflict toward the border or keep it inside around the Damascus area.
Q: Then we will assume that the NATO allies have also accepted Turkey's new rules of engagement when the air defense system will be activated.
A: The rules of engagement were changed in June and talks [between Turkey and NATO] have been ongoing for some time. The change must have been one of the topics in the discussion between Turkey and NATO. The decision has not been made yet.Russia is now weighing in and we don't know whether Central and Eastern European countries will be concerned about Russia's reaction and create some friction. But ifTurkey has formally put this issue on the table, they must be highly confident they will face no difficulty in getting the result they expect from these talks. If the decision is taken, I would assume the rules of engagement that have been changed must have been taken into consideration. NATO countries will not say, 'Oh, we did not know about it.'
Q: You claim NATO's decision is very important, why so?
A: It is very important because in the past especially European allies were not so enthusiastic in terms of allowing their capabilities to be deployed in Turkey with respect to threats coming from the Middle East. Turkey was asked not to get involved in conflicts with its Middle Eastern neighbors.
Back in March 1991 when late President Turgut Özal asked for the deployment of a rapid reaction force, the European allies dragged their feet. It was only when Özal made the issue public and said if NATO is not with us and does not stand with us what is the use of NATO that the Belgian and German military aircraft and Netherlands' Patriots were deployed. But many in Turkey saw this as too little too late.
In February 2003, in the run up to the second Iraq War Turkey and the U.S. askedNATO to enact Article 4, according to which the alliance would gather to consider possible contingencies as to what to do in case Saddam Hussein attacked Turkey. Belgium, Germany, France and Luxemburg said because the war seen on the horizon would be caused because of illegitimate U.S. acts, the European allies did not feel they were responsible for defending Turkey.
It's the first time Turkey and its NATO allies are on the same page with respect to threats coming from the Middle East.
Q: Why have they come out so supportive now?
A: One part of the decision for European nations' support might have something to do with future contingencies involving the Israel and Iran situation. Back in 1991 and 2003 when these Patriots were deployed they stayed only short term. This time their stay might be longer. This is my speculation and intuition as an academic. European countries are equally concerned about developments in Iran and its nuclear program, and there is talk about a possible Israeli strike against Iran and Iran's possible retaliation. They might have then felt like they should provide assurances to Turkey thatTurkey will be defended against scenarios involving a bigger conflict in the region, involving Iran and Israel. I would also like to add this point: Most European andAmerican security analysts keep asking me if Turkey would like to do the same if Iranacquires nuclear weapons. I am having difficulties convincing them that, no, Turkeywould not do the same [in that situation.] Turkey is a member of the nonproliferation treaty, and it has a tradition of observing its international obligations. But they feel like they should be providing more guarantees so Turkey does not go down the same path as Iran.

Q: Should Turkish citizens consider themselves lucky that Turkey has NATO to rely on or should they feel sad that Turkey does not have the necessary capability to defend itself?
A: Everybody accepts that the Turkish neighborhood is a difficult one and the Middle East is one of the most volatile regions in the world. Providing security to your people is an obligation. You can do this all by yourself, spending large sums of money and it might still not be enough because you might not have sufficient technological capabilities or you don't have sufficient financial capabilities. NATO's deterrence somehow diminishes the large sums of money Turkey would have to spend on armament or on defense procurement otherwise.
Being a NATO member, Turkey has some privileges as well as responsibilities. These privileges might have been better used in the past if we had better support in our fight against the PKK [outlawed Kurdistan Workers' Party], for instance. There was reluctance from NATO countries to support Turkey when everybody knew that the PKK was getting support from neighboring countries.
So long as NATO members' solidarity alongside Turkey against potential threats is in place, we might say that yes, being a NATO member is a good thing. Sharing lightens the burden, and Turkey can produce a bigger deterrence against potential threats and the cost of providing protection and defense is diminished. Otherwise Turkey would have to spend much bigger sums of money for its defense.
When investing in military assets, you have to sacrifice money from other spending areas, like education and health. A devoted politician would like to spend money on this kind of public service, but if you live in a difficult neighborhood you have to take certain precautions. If these precautions require you to spend all your money this is an unpleased situation, but if there are some alliances you can share the cost and burdens with and if it brings security guarantees, this is important. NATO provides a positive security guarantee, which means it is on your side if you are attacked. This has not been the case in the past for threats emanating from the Middle East and the PKK, but this time European countries, almost for the first time, are really anxious to stand by Turkey.
The Iran Project is not responsible for the content of quoted articles.