By Associated Press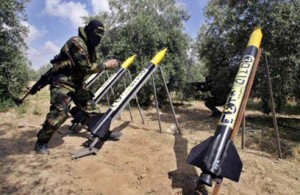 CAIRO (AP) — A Palestinian militant leader says Iran's president has called him to praise the performance of his group, the Islamic Jihad, in the recent fighting against Israel.
Ramadan Shallah told The Associated Press that President Mahmoud Ahmadinejad offered congratulations on Sunday in phone calls to him and to Hamas' prime minister, Ismail Haniyeh.
Shallah says Iran supported Palestinians "military and financially" during the eight-day fighting.
Israel launched its offensive on Nov. 14 in a bid to halt months of Palestinian rocket attacks. It says it inflicted heavy damage on Gaza militants, but the territory's armed groups fired hundreds of rockets into Israel before a cease-fire was declared last Wednesday.
Shallah says indirect follow-up talks between Gaza Palestinian leaders and Israel, mediated by Egypt, are set to take place later Monday.
The Iran Project is not responsible for the content of quoted articles.