By Haaretz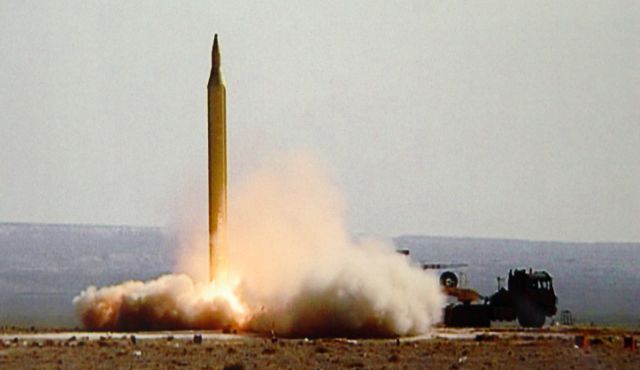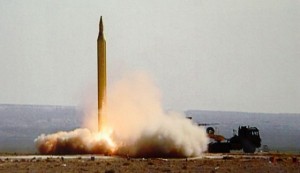 According to Sunday Times, cargo may include Fajr-5 rockets and Shahab-3 ballistic missiles; Israeli source: Despite cease-fire deal, we will attack any Gaza-bound arms shipment.
Israeli spy satellites have spotted an Iranian ship being loaded with missiles that analysts say may be headed for Gaza, The Sunday Times reported.
According to the report, the cargo may include Fajr-5 rockets, like those that were fired by Hamas toward Israel and the stockpiles of which the Israel Defense Forces depleted during the recent round of fighting across the Gaza border, in addition to Shahab-3 ballistic missiles, which could be stationed in Sudan to pose a direct threat to Israel.
"With a lot of effort, Iran has skillfully built a strategic arm pointing at Israel from the south," an Israeli source was quoted as saying.
The cargo would travel via the Red Sea, Sudan and Egypt, following a well-established route used by Iran to smuggle arms into Gaza, the Times reported.
"We believe that Iranian warships anchored in Eritrea will accompany the weapons ship as soon as it enters the Red Sea," an Israeli source told the Times.
The shipment was reportedly prepared last week, at the same time as Israel and Hamas agreed to a cease-fire that would end the eight-day long Operation Pillar of Defense.
"Regardless of the cease-fire agreement, we will attack and destroy any shipment of arms to Gaza once we have spotted it," an Israeli defense source told the Times.
On Saturday, Reuters reported that senior Hamas leader Mahmoud al-Zahar said Hamas would continue to arm itself with the help of Iran, though the truce signed in Cairo calls for a cessation of rocket fire at Israel, which Israel gave as its reason for launching its attacks in mid-November.
"We have no choice but to continue to bring in weapons by all possible means," Zahar said, adding that he expected Tehran would "increase its military and financial support to Hamas".
"We have a right to take money and weapons from Iran. They (Iran) give to us for the sake of God, no conditions attached, and I am a witness to that," Zahar told reporters.
In a rare phone call to Hamas' Gaza leader Haniyeh, Iranian President Mahmoud Ahmadinejad praised what he called Palestinian "resistance and perseverance" against Israel, which he said must now "bow" to Palestinian rights, IRNA news agency reported.
Late last month, Sudan denied that the facility it claimed was attacked by Israel was linked to Iranian military activities, accusing Israel of spreading false information to justify the alleged air strike.
A week prior to the denial, Sudanese Information Minister Ahmed Belal Osman accused Israel of striking the Yarmouk plant in the nation's capital, claiming that four Israeli planes attacked the arms factory.
Sudan, which analysts say is used as an arms smuggling route to the Hamas-controlled Gaza Strip via neighboring Egypt, has blamed Israel for such strikes in the past but Israel has always either refused to comment or said it neither admitted nor denied involvement.
Senior officials in Jerusalem also refused to comment on Israel's possible involvement in the incident.
Last month, the Sunday Times published a detailed report on the incident, claiming that the strike represented an Israeli attack on an Iranian-run missile factory.
The Iran Project is not responsible for the content of quoted articles.