By The Express Tribune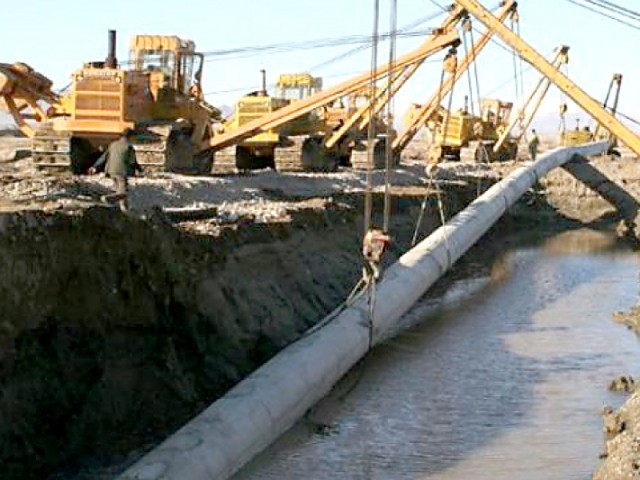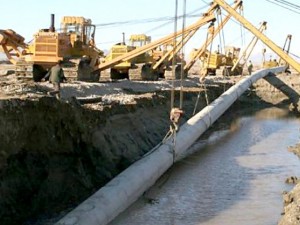 ISLAMABAD: Iran once again is pushing the financing issue regarding the Iran-Pakistan (IP)gas pipeline as it assures extending a $500 million loan to Pakistan on the condition that Islamabad will not turn its back on the project.
The Iranian President Mahmoud Ahmadinejad, during a recent visit to Islamabad, pledged $500 million financing for the $1.5 billion IP gas pipeline project, while seeking commitment from Pakistan that it will not back out and complete the project within the scheduled timeframe.
Islamabad plans to avail this financing to acquire engineering and construction materials to lay its portion of the pipeline, which will be carried out in a joint venture with Iranian companies and local gas utilities including Sui Northern Gas Pipelines (SNGPL) and Sui Southern Gas Company (SSGC).
In addition to Iranian financing, Islamabad seeks to avail the buyer's credit facility to pay for the import of building materials. The government will also raise Rs30 billion during the current financial year through the gas infrastructure development cess (GIDC) – a tax levied on domestic gas consumers.
Sources told The Express Tribune that Pakistani and Iranian teams had finalised the draft of the Inter-Governmental Cooperation Agreement (IGCA).
"We will sign the agreement next week," sources said, adding that Iranians were concerned about the progress of the project and wanted assurance that there shall be no further delays to lay Pakistan's portion of gas pipeline so that gas supply can begin in December this year.
The Iran Project is not responsible for the content of quoted articles.