By The Daily Star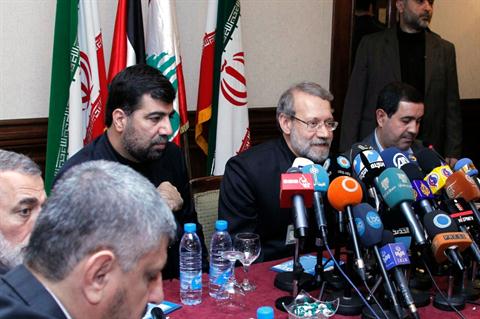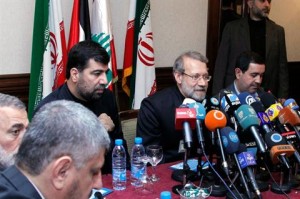 BEIRUT: Iranian Speaker Ali Larijani described Friday Israel's "loss" against Hamas in the eight-day conflict as a "tsunami" that hit the Jewish State.
"This victory by the segregated Palestinian people is a great victory and represents a tsunami on the Zionist entity," Larijani told reporters upon arrival at Rafik Hariri International Airport.
During his brief visit to Lebanon after Damascus, the Iranian official will meet with Palestinian factions in the country as well as Speaker Nabih Berri.
He added that the capabilities of the Palestinian resistance in Gaza have become solid and are "necessary for finding permanent peace in the Middle East."
"With this victory, I think it has become evident that the Lebanese and Palestinian resistance [groups] are still strong and solid in the face of the brutal measures of the occupant [Israel]," Larijani said.
The official, whose next stop is Turkey, said his visit aimed at "holding consultations with friends in Lebanon," given recent regional developments.
He will hold a news conference at the Mariott Hotel in Downtown Beirut at 7 p.m.
Mehr news agency quoted the Iranian official as saying Friday that his tour, which also includes Turkey, is part of Iran's effort to "try and find a solution to the Syrian problem."
"Some groups are taking risky actions in Syria and are looking for ways to disrupt the political situation, but they have failed," Larijani said.
The Iran Project is not responsible for the content of quoted articles.