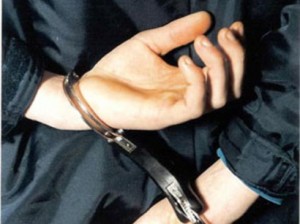 By Trend
Several people including prison guards and interrogation officers have been arrested in Iran, as part of the investigation of blogger Sattar Beheshti's death, Mehr reported.
As part of the investigation, other prisoners have also been interrogated.
Beheshti was arrested in his home on October 30, rights groups reported, after receiving death threats.
The 35-year-old who ran an anti-government blog died possibly as a result of torture, Amnesty International said, according to Reuters.
After the International condemnation of the incident, Iran's parliament has said to launch an investigation on the incident.
Beheshti's family initially gave interviews to media outlets on the circumstances of his arrest, but the International Campaign for Human Rights in Iran said it had not been able to contact them and believed the family had been ordered by authorities to keep silent.
According to Tehran Prosecutor's Office, a released forensic report about the death of Beheshti says that the exact cause of his death cannot be determined medically.
The report said "the most likely cause of death would be the shock of blows to sensitive body parts or psychological pressure".
Tehran Prosecutor's Office said that according to medical examiner, there was no evidence of disease found regarding Sattar Beheshti.
Tehran Prosecutor's Office also said that the news websites exaggerated the issue, which is still under investigation.
The Iran Project is not responsible for the content of quoted articles.