By AFP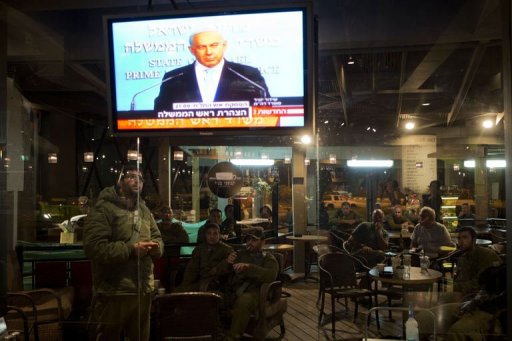 JERUSALEM — Israel and the United States have agreed to work together to prevent the smuggling of weapons from Iran to militant groups in the Gaza Strip, Prime Minister Benjamin Netanyahu said on Wednesday.
"Israel cannot sit idly by as its enemies strengthen themselves with weapons of terror so I agreed with President (Barack) Obama that we will work together — Israel and the United States — against the smuggling of weapons to terror organisations, most of which comes from Iran," he said in a televised address.
His remarks were made as an Egyptian-brokered truce agreement went into effect, ending more than a week of bloodshed ending eight straight days of bloodshed in and around Gaza.
Netanyahu said that Israel's Operation Pillar of Defence began after increasing attacks by Gaza militants.
"I said we'd extract high price from terror organisations. The terror organisations thought we'd refrain from strong action. They were wrong," he said.
Israel, he said, had hit militant commanders, had destroyed thousands of rockets and had wrecked Hamas command centres in its relentless aerial bombing campaign which began on November 14 with the targeted killing of top Hamas military chief, Ahmed Jaabari.
The Israeli army also claimed success in the operation, which killed 155 Palestinians and seen more than 1,300 rockets fired over the border, killing five Israelis, one of whom was a soldier.
"Following eight days of operations, the IDF (Israeli Defence Forces) has accomplished its pre-determined objective for Operation Pillar of Defense, and has inflicted severe damage to Hamas and its military capabilities," the army said in a statement.
The Iran Project is not responsible for the content of quoted articles.