By Reuters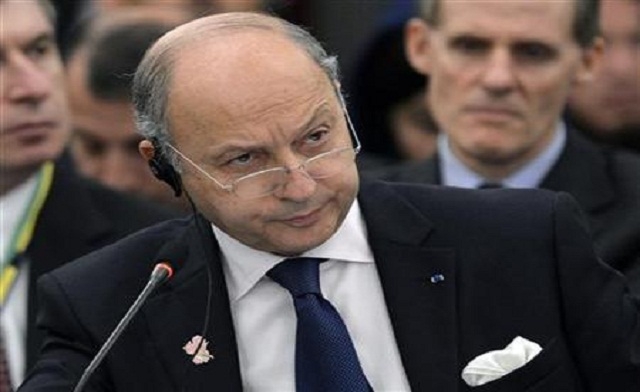 (Reuters) – Iran reacted angrily to assertions by French Foreign Minister Laurent Fabius and accused him of not understanding the realities in the region after the diplomat accused Tehran of being responsible for the Gaza conflict.
On Wednesday Fabius accused Iran of negative intentions in Lebanon,Syria, Iraq and Gaza and that it bore a "heavy responsibility" for the fighting for providing long-range weapons.
Iran has denied allegations it has supplied Hamas with Fajr-5 rockets, which the militant group that controls Gaza said it had fired on Tel Aviv, but Iran has made clear it has provided military aid.
"The comments made by Mr. Fabius are due to lack of attention to the prevailing realities in the Middle East," foreign ministry spokesman Ramin Mehmanparast said, the state news agency reported late on Wednesday.
"This French official must keep in mind the point that such comments do not lift the responsibility of the Zionist regime and its supporters about the war crimes they have committed against the oppressed Palestinian nation."
On Wednesday, Revolutionary Guards commander Mohammad Ali Jafari denied Iran had given Hamas Fajr 5 rockets and only provided technological assistance.
Speaker of Parliament Ali Larijani urged Arab states on Wednesday to follow Iran's example of providing military assistance to the Palestinians.
A ceasefire between Israel and Hamas took effect late on Wednesday, bringing welcome respite after eight days of conflict as concern grew over an imminent Israeli ground offensive into the territory.
The Iran Project is not responsible for the content of quoted articles.