By Your Industry News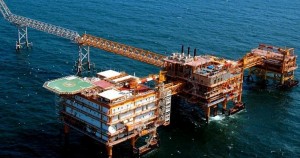 Coordination among the gas producing countries and joining new members to Gas Exporting Countries Forum (GECF), whether as permanent or observer, is necessary to bring stability to gas market.
Iran's governor for OPEC, Mohammad Ali Khatibi made the remarks in an interview with Shana adding GECF's ministerial meeting in Malabo, Equatorial Guianea on 21 November will review subjects such as administrative and financial issues including budget as well as joining new members whether as permanent or observer, examination of world gas market and choosing a new  president and vice-president.
Khatibi said that United Arab Emirates had previously demanded to join the forum adding the country would be the newest member of GECF following approval of its membership by ministerial meeting in Equatorial Guinea meeting.
According to Khatibi, Leonid Bokhanovsky's tenure as GECF's Secretary General come to an end in December 2013 and a new person will take over the job.
Khatibi said GECF is an evolving body that will attain enough capabilities to address the issue of stability in gas market.
'As a new and emerging body GECF is evolving rapidly and has asserted itself as an important energy body sooner than what was expected', according to Khatibi.
Responding to a question on supply and demand in gas market, Khatibi, who is also NIOC's international affairs director, said: It seems gas market is tilted toward rising surplus in the market that is the result of shale gas phenomenon.
He went on to say that besides LNG and previous gas pipeline projects, shale gas as an unpredictable factor have boosted gas supply and  that is why world gas market needs a better  management.
'A look at regional gas markets shows a widespread gap between prices and for example while the price of one million BTU of gas in the United States is just 3 dollars, in England it is traded nearly 10 dollars and in Asian market 13 to 14 dollars indicating lack of a kind of link among the regional markets', the official said.
Replying a question on whether GECF can play an influential role like OPEC, Khatibi noted that ten years after its formation, OPEC did not make any important decision and was not influential adding formation of organizations and their effectiveness in the market take time.
The Gas Exporting Countries Forum (GECF) is a gathering of the world's leading gas producers and was set up as international governmental organization with the objective to increase the level of coordination and strengthen the collaboration among Member countries.
GECF also seeks to build a mechanism for a more meaningful dialogue between gas producers and gas consumers for the sake of stability and security of supply and demand in global natural gas markets.
The Member Countries of the Forum are: Algeria, Bolivia, Egypt, Equatorial Guinea, Iran, Libya, Nigeria, Oman, Qatar, Russia, Trinidad and Tobago and Venezuela. Kazakhstan, the Netherlands and Norway have the status of Observer Members.
The Iran Project is not responsible for the content of quoted articles.