By SHANA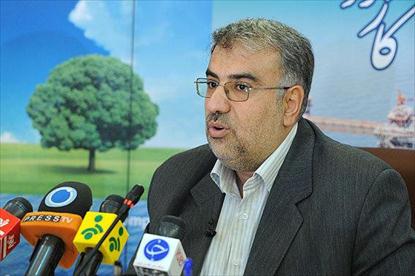 TEHRAN (Shana) – Iran is planning to import nearly 40 million cubic meters per day (mcm/d) of natural gas from Turkmenistan in less than a month time from now, a deputy minister of petroleum said on Wednesday.
"In the light of the talks held between energy officials from the two countries, our [gas] imports from Turkmenistan would soar to 40 mcm/d [from current 5 mcm/d]," Javad Oji, who is also managing-director of National Iranian Gas Company (NIGC), told Shana in an interview.
The official said an Iranian delegation, led by Petroleum Minister Rostam Qasemi, is expected to travel to Turkmenistan in the near future.
Iran imported 2.7 bcm of gas in the first half of the current calendar year which began in March.
Oji had earlier said Iran's reduced gas imports from Turkmenistan were due to overhaul in the gas facilities of the two countries.
Iran has been importing natural gas from Turkmenistan since 1997.
The Iran Project is not responsible for the content of quoted articles.