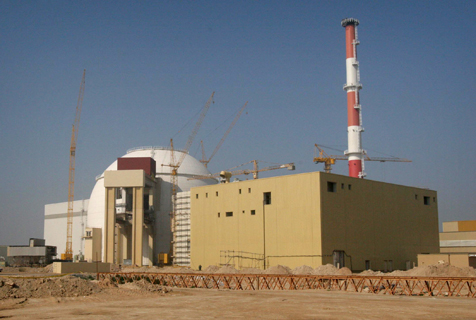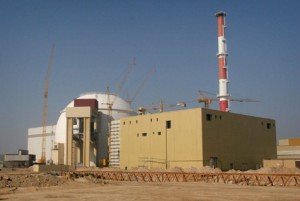 By Reuters
VIENNA, Nov 20 (Reuters) – Western officials voiced concern on Tuesday about what they described as an unexpected unloading of fuel at Iran's first nuclear energy plant and said Tehran, which has dismissed it as a normal step, must clarify the issue.
The U.N. nuclear agency said in a confidential report on Friday that fuel assemblies were transferred last month from the reactor core of the Russian-built Bushehr plant to a spent fuel pond, but it gave no reason for the move.
The 1,000-megawatt Bushehr plant – whose start-up has been delayed for years – is a symbol of what Iran calls its peaceful nuclear ambitions, disputed by the West, and any new hitch would probably be seen as an embarrassment both for Tehran and Moscow.
"This is not a routine matter or something that's quite ordinary," a senior Western official who declined to be identified said. "So this is of great concern. We need answers."
Another Western diplomat in Vienna, where the U.N. International Atomic Energy Agency (IAEA) is based, said he did not know what had happened at Bushehr but that the fuel development raised possible safety-related questions.
"It sounds a safety bell and then it potentially sounds a safeguards bell if it is used in a weird way," the diplomat said, referring to the fact that plutonium usable for nuclear bombs could in theory be extracted from spent fuel.
The removal of the fuel came some two months after Russian state nuclear corporation Rosatom said the long-postponed plant on Iran's Gulf coast was operating at full capacity.
It was plugged into Iran's national grid in September 2011, a move intended to end protracted delays in its construction.
Iran's envoy to the IAEA, Ali Asghar Soltanieh, said the fuel transfer was part of a "normal technical procedure" linked to transferring responsibility for the plant to Iranian from Russian engineers.
Iran's ambassador to Moscow, Reza Sajjadi, said there was no reason for concern: "Before the handover of the station to Iranian specialists, the inspection work needs to be completed … Nothing unforeseen is happening there."
But a senior diplomat familiar with Bushehr said last week about the fuel transfer: "It was certainly not foreseen, that's for sure."
NUCLEAR PROLIFERATION RISK?
Iran is the only country with an operating nuclear power plant that is not part of the 75-nation Convention on Nuclear Safety (CNS), which was negotiated after the 1986 nuclear disaster at the Chernobyl nuclear plant.
Early last year, Iran said it was having to remove fuel for tests. A source close to the matter then said it was done due to concern that metal particles from nearly 30-year-old equipment used in the reactor's construction had contaminated the fuel.
Russian builder NIAEP – part of Rosatom – was in October quoted as saying Bushehr would be formally "handed over for use" to Iran in March 2013, whereas earlier officials had said that would happen by the end of this year.
Iran, a major oil producer, says electricity generation is the main purpose of its nuclear activity but its adversaries say Tehran's underlying goal is the ability to make atom bombs.
Bushehr is not considered a major proliferation risk by Western powers, whose concern is focused on sites where Iran enriches uranium, which can have civilian and military purposes.
Its construction was started by Germany's Siemens before the 1979 Islamic Revolution that toppled the U.S.-backed shah, and it was taken over by Russian engineers in the 1990s.
Nuclear expert Greg Thielmann said Bushehr did not pose an "acute" proliferation threat as Iran was required to return any spent fuel to the Russian supplier and it did not have a reprocessing plant needed to separate out the plutonium.
But spent fuel from Iranian reactors poses "a long-term proliferation concern, because they would provide material from which fissile material could be derived", said Thielmann, of the Washington-based Arms Control Association.
The Iran Project is not responsible for the content of quoted articles.