By Now Lebanon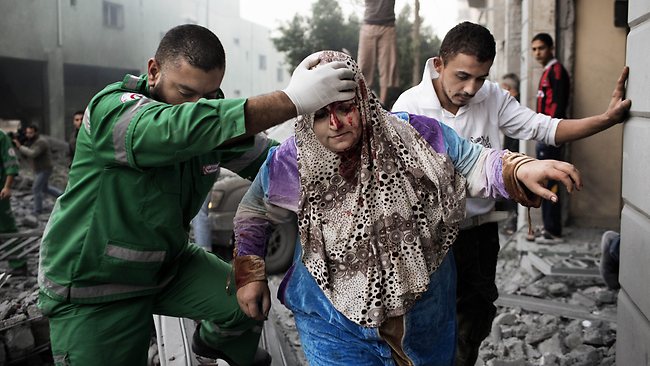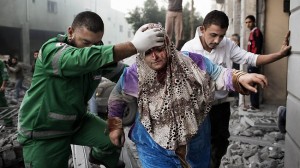 Israel is solely responsible for the conflict in Gaza and should be tried for "war crimes," Iran said on Tuesday while stressing that the Palestinians must be "armed to defend" themselves.
"Neither Iran nor Hamas seek conflict or war, or aim to endanger the lives of innocent people," Foreign Ministry spokesman Ramin Mehmanparast said in his weekly briefing.
The guilty party is "the criminal Zionist [Israeli] regime, which should be tried for war crimes," he said.
He made the remarks in response to comments by Israeli President Shimon Peres, who accused Iran of encouraging the Palestinians to continue rocket attacks on Israel rather than negotiate a ceasefire.
"The unpleasant one is the Iranians. They are trying again to encourage the Hamas to continue the shooting, the bombing, they are trying to send them arms," Peres said in an interview on CNN Monday.
"We are not going to make a war with Iran. But we are trying to prevent the shipping of long range missiles which Iran is sending to Hamas," Peres said referring to Iranian-made Fajr 5 rockets used by Hamas militants to target Tel Aviv.
Mehmanparast meanwhile praised "the firm response from Gaza" and stressed that the Palestinians must be armed against Israel. He neither denied nor confirmed that Iran was supplying Hamas with rockets.
"Who produces the Fajr 5 missiles is a question for military experts… and how these missiles are being delivered to the Palestinians should be answered by intelligence officials in the Zionist regime," he said in an ambiguous formulation.
"But what is important is that the Palestinians should be armed to defend themselves," he added.
The Fajr 5 rocket can hit targets up to 75 kilometers (46 miles) away, a far greater range than the home-produced Qassam rockets normally used by Palestinian militants in Gaza to target Israel.
A top Iranian lawmaker, Aladin Borujerdi, had earlier denied Iran was sending missiles to Hamas.
Mehmanparast also denied any rift with Hamas, saying Iran has "always supported and will support the people of Palestine and Palestinian fighters, in particular Hamas and the Islamic Jihad."
He said supporting the Palestinians was "one of the fundamental cornerstones shaping Iran's foreign policy" since the 1979 Islamic Revolution.
Iran in recent days has urged regional Muslim countries to send weapons to the Palestinians, with Defense Minister Ahmad Vahidi encouraging them to close ranks and retaliate against Israel over the attacks on Gaza.
The Jewish state launched a major air offensive on Gaza on November 14 with a missile strike that killed the military commander of the Islamist movement Hamas which rules the territory. More than 110 Palestinians have been killed since, while three Israelis have died in rocket fire.
Iran's foreign minister, Ali Akbar Salehi, is hoping to travel to Gaza this coming weekend or early next week, one of his deputies, Hassan Ghashghavi, told the website of the Iranian parliament, ICANA.ir.
Ghashghavi said Salehi was waiting for a final approval of Egyptian authorities, who control the Rafah border crossing in southern Gaza.
The Iran Project is not responsible for the content of quoted articles.