By Business Recorder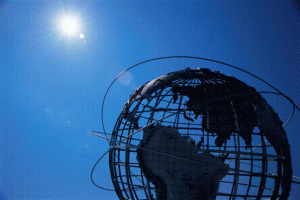 Iran is reportedly stalling the decision to approve Pakistan's proposal on signing a Free Trade Agreement (FTA) for the last several months despite receiving special treatment from Islamabad on different trade matters, official sources told Business Recorder.
The sources said trade between Pakistan and Iran is showing an inconsistent pattern. It peaked at $1.32 billion in 2008-2009 but subsequently declined to $1.16 billion in 2009-2010 and further to $734.94 million in 2010-11. Pakistan's exports have also been inconsistent. They peaked at $399.61 million in 2008-09 but declined to $207.18 to $161.941 million in 2010-11. The major cause of decline in Pakistan's exports is decrease in export of rice. Imports from Iran have decreased from $921.703 million to $572.379 million during the same period.
There has been decrease in bilateral trade of both the countries. International banks are becoming increasingly hesitant to provide for financial transactions with Iran due to international sanctions put in place by the US and the European Union (EU), the sources added.
Iran is not yet a member of WTO. It has a strict regulatory trade regime. Importers and exporters need to obtain licenses from their Ministry of Commerce before entering into business contract with international buyers and suppliers. Commercial section Tehran has revealed that Iranian Government has imposed a ban on import/ release of fruits including Kinnow from Pakistan. The ban is a violation of Pak-Iran PTA. The matter has been taken up with Iranian authorities through diplomatic channels but no response has been received. The Federation of International Transport companies of Pakistan has revealed that Pakistani transporters are being charged by Iranian authorities for the following:
Visa Fee:Iranian authorities are charging visa fee from Pakistani drivers and business community @ Rs 13750/- as compared to Pakistani visa fee of Rs 2750/ – being charged by Pakistan from Iranian nationals. The amount of visa fee is for six months & visa is cancelled any time by Iranian authorities without assigning any reason.
Road Tax:Iranian government charges one dollar for every three kilometer from Pakistani vehicles as road tax, where as no such tax is levied by Pakistani authorities on the Iranian vehicles which enter Pakistan.
Load Tax:Iranian Government charges 10% on carriage fare from Pakistani vehicles whereas no such tax is charged by Pakistani authorities on the load of Iranian vehicles.
Pakistan signed a Preferential Trade Agreement (PTA) with Iran on 4th March 2004 which became operational from 1st September 2006. Under the PTA Pakistan has granted tariff concessions to Iran on 338 tariff lines, while Iran has granted tariff concessions on 309 tariff lines. Average tariff concessions are around 18%.
Pakistan and Iran have an institutional arrangement in the shape of Joint Trade Committee and Joint Economic Commission: During Pak-Iran JEC held on 7-8 September, 2011, both sides agreed to explore the possibility of entering into a Free Trade Agreement (FTA) for substantial increase in bilateral trade. The first meeting of JWG on trade was held on 16-17 July, 2012 in Tehran wherein Pakistan side handed over draft text of Pak-Iran FTA for consideration by the Iranian side. No response has been received as yet.
The Iran Project is not responsible for the content of quoted articles.