By Reuters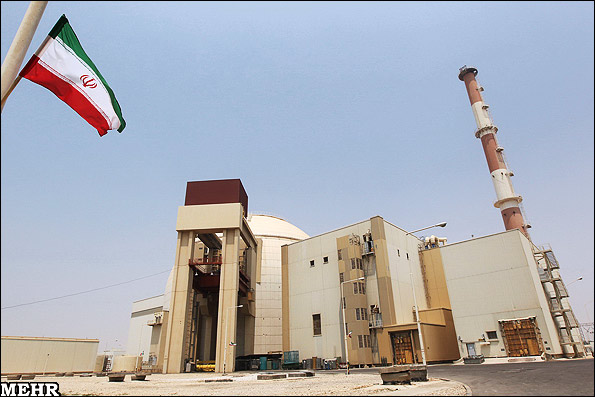 (Reuters) – An Iranian diplomat said on Sunday Iran had unloaded fuel from its first atomic power plant as part of a normal technical procedure linked to transferring responsibility for the plant from Russian engineers.
The U.N. International Atomic Energy Agency said in a report two days ago on Iran's nuclear program that fuel was unloaded from the Bushehr plant in October and transferred to a spent fuel pond. It came some two months after Russian state nuclear corporation Rosatom said the long-postponed plant was operating at full capacity.
Bushehr is a symbol of what the Islamic Republic says is its peaceful nuclear ambitions, disputed by the West, and any new hitch would probably be seen as an embarrassment both for Tehran and Moscow.
It was plugged into Iran's national grid in September 2011, a move intended to end years of delays in its construction.
The report, submitted to IAEA member states late on Friday, did not give a reason for the fuel removal at the 1,000-megawatt reactor near the Gulf city of Bushehr. A diplomat familiar with the issue said it meant the plant was shut down.
Ali Asghar Soltanieh, Iran's envoy to the IAEA, suggested the fuel move was linked to the gradual transfer of responsibility for operating the plant from Russia to Iran.
It is a "very normal technical procedure (during the transfer) … to make sure every safety aspect is taken into consideration," he told Reuters, without giving details.
COOLING DOWN
Early last year, Iran said it was having to remove fuel for tests. A source close to the matter said this was done due to concern that metal particles from nearly 30-year-old equipment used in the reactor's construction had contaminated the fuel.
Russian builder NIAEP – part of Rosatom – was last month quoted as saying Bushehr would be formally "handed over for use" to Iran in March 2013, whereas earlier officials had said that would happen by the end of this year.
Iran, a major oil producer, says electricity generation is the main motivation for nuclear work but its adversaries say Tehran's underlying goal is atomic weapons capability.
However, the Bushehr plant is not considered a major proliferation threat by Western powers, whose concern is focused on sites where Iran enriches uranium, which can have both civilian and military purposes.
Its construction was started by Germany's Siemens before the 1979 Islamic Revolution that toppled the U.S.-backed shah, and it was taken over by Russian engineers in the 1990s.
In theory, weapons-grade plutonium can be extracted from spent fuel, but this would require a reprocessing facility.
Former chief nuclear inspector Olli Heinonen said the spent fuel now at Bushehr was "not really" a proliferation risk.
"It is recently irradiated, so it takes quite some time, a year, to cool it down to level where reprocessing is feasible," Heinonen, now at Harvard university, said. He added it should also be sent back to Russia under its agreement with Iran.
Mark Fitzpatrick, a nuclear expert at the London-based International Institute for Strategic Studies (IISS) think-tank, said that early fuel removal at Bushehr in the "worst case" might provide weapons-usable plutonium. "Much more likely, it signifies technical trouble," Fitzpatrick added.
Soltanieh said the IAEA report – which showed Iran pressing ahead with its uranium enrichment program in defiance of U.N. Security Council demands to suspend it – proved that Tehran's nuclear program is "exclusively for peaceful purposes".
Iran's nuclear activities are continuing without any interruption, the Iranian envoy added.
The Iran Project is not responsible for the content of quoted articles.