By Albawaba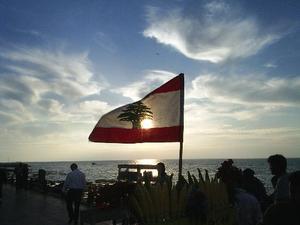 Iran granted Lebanon a $40 million cash donation Friday to finance the construction of a water dam in Batroun.
The deal was signed at the Energy Ministry between Energy and Water Minister Gebran Bassil and his Iranian counterpart Majid Namjoo in the presence of officials from both countries.
The project, which will be built in Balaa area in Batroun, is supposed to be completed in three years.
Bassil told reporters that the memo of understanding would include the execution of the dam as well as installation of sanitary water in the area.
All the villages near this area as well as Tanourine will benefit from the water of the dam.
A Lebanese company will help in the construction of the dam.
"The Iranian government will supervise the execution of the project while the Energy Ministry will award the contract to build the dam to a Lebanese firm. This way we have secured the technological knowhow from the Iranian side and the execution will be done by the Lebanese company," Bassil said.
He added that the Lebanese side also discussed with the Iranians the possibility of drawing electricity from Iran through the high voltage lines crossing from Syria.
"There are still some details left that should be ironed out before sending a final report to the Cabinet to get the approval," the minister explained.
Bassil admitted that some Lebanese were displeased by the original initiative, with Iranians building the dam.
"There will always be objections to what we do. Those who object to our projects are well known to the Lebanese," Bassil said.
Asked why Lebanon is reluctant to accept the Iranian electricity offer, Bassil said that European companies have already made the best offers to build a power plant in Deir Ammar.
But sources say that Prime Minister Najib Mikati is not too keen at this stage to accept an Iranian offer to supply Lebanon with electricity as this may be considered a violation of the United Nations sanctions against Tehran.
The Iranian minister commented on some reservations on the construction of the dam by Iran.
"What the Lebanese government decides in this respect is what is important for us. The Lebanese Energy Ministry will decide at the end what area in Lebanon the dam should be built in," Namjoo said.
He added that Iran is willing to help Lebanon in oil and gas exploration if the Lebanese Cabinet requests it.
The Iran Project is not responsible for the content of quoted articles.