By Business Recorder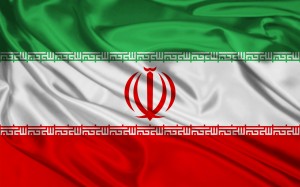 The University of Peshawar (UoP) and Shiraz University of Medical Sciences, Islamic Republic of Iran, on Saturday signed a Memorandum of Understanding for five years, aimed at jointly workout various fields of mutual interest and taking benefits from each other's experience and technological know-how by reciprocal exchange delegations of students and teachers.
The Vice Chancellor, University of Peshawar Dr Qibla Ayaz and Muhammad Hadi Imanieh Chancellor Shiraz Medical University, Iran, signed the agreement. The Khyber-Pakhtunkhwa Minister for Information, Mian Iftikhar Hussain, and Governor Province of Fars, Iran, Hussain Sadiq Abideen were present on the occasion. Under the MoU, the scientists of both institutions would jointly carryout research projects and provide any sort of support for attainment of desirable objective from the research work.
The agreement further said that researchers should inform their progress on the search work by end of academic year. The agreement would also provide opportunity for under-graduate and post-graduate students with their complete standards and quality of research and education between the two institutes. The universities will not charge any tuition fee and expenses for carrying out research from the students and joint academic exchange programmes.
The Governor Fars of Iran, General Hussain Sadiq Abideen, while speaking on the occasion said that Tehran wants to strengthen academic, culture, trade and industrial linkages with Islamabad; he added his visit to Khyber-Pakhtunkhwa province is a part of these efforts, which could develop a concrete academic linkages with varsities of two brotherly Islamic states following signing of the agreement.
Dr Qibla Ayaz informed that the science departments of the University of Peshawar including Pharmacy, Biotechnology and Chemistry would be involved for carrying out joint research work with Shiraz University. He maintained the varsity had established a foreign student's forum to maximum facilitate foreign students for seeking education at the institute.
The Iran Project is not responsible for the content of quoted articles.