By New Europe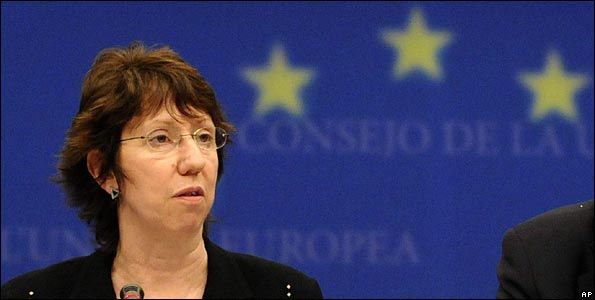 On 14 November, the spokesperson of Catherine Ashton issued a statement against Iran's practices to jam the signals of European satellites in Iran territory and in some cases in the whole region of Middle East.
According to the statement, "since 2009, repeated waves of jamming have affected the signals of European satellites in the Middle East. Such jamming, whose origin has been traced to Iran in particular, are hampering the broadcast of international media on Iranian territory. The jamming…has intensified since 15 October and obstructs over 500 TV channels and 200 radio channels. This illegal interference with satellite signals is affecting not only broadcasting on Iranian territory, but also international broadcasting to the wider region."
According to the press release France 24, BBC, Voice of America and Deutsche Welle (DW) faced, in particular, continuous broadcast difficulties in the region. According to DW sources, the recent episodes were an answer of the Iranian government to a Eutelsat decision to stop the broadcast of 19 Iranian Channels.
The Iran Project is not responsible for the content of quoted articles.