By Arab News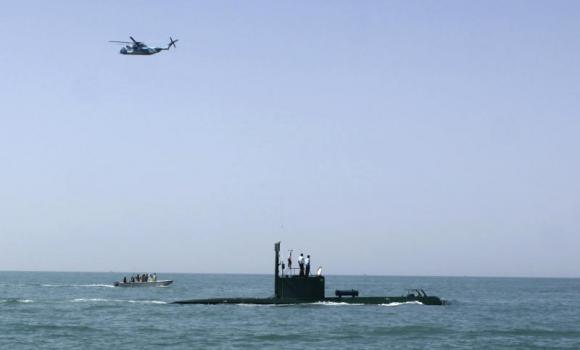 EDDAH: Saudi Arabia has accused Iran of straying into its territory near oil and gas fields in the Gulf and warned it was looking at how to respond, the Saudi ambassador to the United Nations said.
In a letter to UN Secretary-General Ban Ki-moon, Saudi authorities said Iranian helicopters flew several times over a gas field at Hasba, Abdullah Al-Muallami was quoted as saying in Okaz daily yesterday.
The letter also said two Iranian navy boats intercepted a vessel belonging to state-owned oil giant Saudi Aramco.
"I have submitted to Secretary-General Ban Ki-moon a letter that details Iran's breaches of the official conventions and treaties between it and Saudi Arabia," Al-Muallami said.
Al-Muallami said the Saudi government had not requested international intervention but was "studying the appropriate practical steps to deal with the issue."
He said the Kingdom reserved the right to respond with appropriate action to protect its territory and oil.
The Saudi Foreign Ministry has sent a letter to the Iranian Foreign Ministry demanding that such incidents are not repeated and stressing that the areas where the incidents occurred are Saudi-owned under agreements signed between the two countries in 1968, Al-Muallami said.
The Iran Project is not responsible for the content of quoted articles.