By Reuters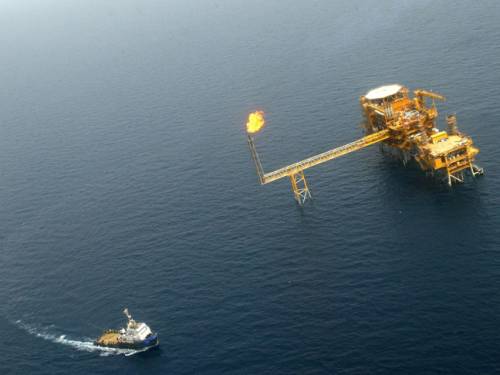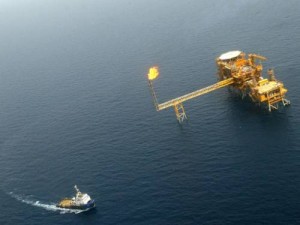 Nov 13 (Reuters) – Iranian oil production rose in October after seven months of decline and its exports rebounded strongly, the West' energy agency said on Tuesday, painting a bearish picture of growing supply and more limited global demand.
The International Energy Agency, which advises industrialised nations on energy policies, said Iranian oil output rose by around 70,000 barrels per day to 2.7 million bpd in October. Iranian exports jumped to 1.3 million bpd from 1.0 million seen in the two previous months.
"China and South Korea appear to account for the lion's share of the increase in Iranian imports," the IEA said in its monthly report.
The jump in imports could have brought Iran an additional $900 million last month, according to Reuters calculations based on the price for its oil of $100 a barrel.
Iran's finances have been drastically stretched since U.S. and EU sanctions more than halved its oil exports compared to last year, undermining its budget and leading to a spike in inflation and a sharp weakening of its currency.
The sanctions are part of a stand-off between the West and Iran over Islamic Republic's nuclear programme.
The European Union further broadened the sanctions against Iran's energy and banking industries in October in a bid to bring Iran back to the negotiating table, a move the IEA said would further damage Iran's finances.
"With the bulk of Iranian crude now heading to Asia, however, the main impact of the new EU measures will likely be on the country's financial sector," the IEA said.
The IEA also cited estimates as showing Iranian crude oil held in floating storage nearly halved to 13 million barrels at the end of October from as high as 25-30 million in April as its state tanker company is increasingly using its own fleet to deliver crude to buyers unable to obtain shipping insurance.
WEAK DEMAND, PLENTIFUL SUPPLY
The rebound in Iranian exports added to the overall comfortable global supply picture that the IEA painted in its report as demand remained depressed by the weak global economy.
Global oil supply rose by 800,000 bpd in October month-on-month to 90.9 million bpd due to a rebound in supplies from the Americas and the North Sea.
That offset a slight decline in OPEC crude supplies, mainly on the back of disruptions in Nigeria, which saw output tumble to two-and-a-half-year lows.
"Compared to a year ago, global oil production stood 2.0 million bpd higher, with 80 percent of the increase coming from OPEC crude and natural gas liquids," it said.
"The North American supply revolution, a surge in Saudi and Iraqi supplies to 30year highs and record Russian output helped blunt the impact of supply losses elsewhere," the IEA said.
For 2013, nonOPEC production is projected to rise by 860,000 bpd to 54.1 million bpd, some 150,000 higher than in the previous forecast, the IEA said.
It also cut estimates for global oil demand for the fourth quarter of 2012 by around 300,000 bpd from last month's report in the wake of Hurricane Sandy.
Global oil demand is now forecast to grow by 670,000 bpd in 2012 and 830,000 in 2013 to 90.4 million bpd — 100,000 bpd lower than the IEA assumed last month.
"A weak economic backdrop – with the global economy forecast to rise by 3.3 percent in 2012 and 3.6 percent in 2013 – continues to restrain oil demand growth throughout the forecast," the IEA said.
The Iran Project is not responsible for the content of quoted articles.