By Bloomberg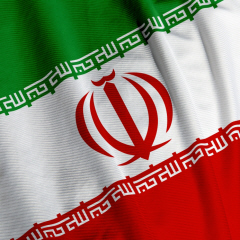 Iran's alleged meddling in the regional internal affairs is a concern to the six-member Gulf Cooperation Council, Secretary-General Abdul Latif Bin Rashid Al Zayani told reporters in Dubai today.
"That's always an issue that's always considered and discussed," Al Zayani said. "You know because that interference continues and it's of concern to all. We don't interfere in any others' internal affairs and we don't expect others to" interfere in ours.
Saudi Arabia and Bahrain have accused Iran of fomenting protests by Shiites in Bahrain and Saudi Arabia's eastern province. Iran denies the allegation and accuses Sunni rulers in Saudi Arabia and Bahrain of discriminating against Shiites. Al Zayani said the council will discuss the Iranian interference at its next meeting in December.
The Iran Project is not responsible for the content of quoted articles.