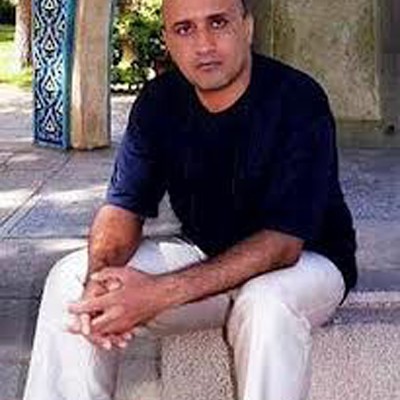 Following the death of "Sattar Beheshti", an Iranian blogger who was in custody of Iran's cyber police (FATA), a group of Iranian bloggers and MPs protested against police (NAJA) authorities' silence on the issue.
Mansour Haghighat-pour, deputy head of the Iranian Majlis national security and foreign policy commission, firstly reacted over probing the case, saying that there was no need for the commission to get involved, and that if needed, we will investigate the issue.
As public pressure increased, Haghighat-pour announced on Sunday (Aban 21st) that a special parliamentary inquiry committee has been established in national security and foreign policy commission to investigate Beheshti's death.
The decision to probe Beheshti's death came after Ahmad Tavakkoli, a conservative representative of Tehran criticized the government's silence on the issue, saying "Why don't the judiciary officials explain this? A death has occurred, and it must be explained."
As Tavakkoli spoke in an open session of parliament, his protesting remarks were widely reflected in foreign channels.
Ahmad Tavakkoli, who was a presidential candidate several times, has said that why do you generate expenses for the Islamic Republic of Iran by such measures and why do you dishonor the martyrs?
I recommend that instead of dealing harshly with bloggers, you go after corrupt officials, he added.
On the other hand, Lawmaker Ebrahim Nekou, who represents Robat Karim in the Parliament, also protested against Beheshti's death.
Moreover, Iranian Judiciary spokesman Gholam Hossein Mohseni Ejeii in his weekly press conference said this issue would be investigated seriously.
Western government protest against NAJA officials' silence
Several Western governments and human rights groups have issued strong condemnations of Beheshti's death and protested against NAJA's (Iran police) silence on the issue.
On Friday, US state department spokeswoman Victoria Nuland said: "We join the international community in demanding the Iranian government investigate this murder, hold accountable those responsible for Beheshti's arrest, torture and killing, and immediately cease all reported harassment of Beheshti's family."
The Committee to Protect Journalists (CPJ) said on Friday Iran must immediately explain Beheshti's sudden death.
On Sunday, Catherine Ashton, the EU high representative for foreign affairs and security policy issued a statement expressing "deep concern" at Beheshti's death in custody.
"The EU expects the Iranian authorities to conduct a thorough inquiry into the case, in order to establish the exact circumstances of his death," Ashton's statement said.
What do Iranian bloggers say? 
Some Iranian bloggers have also reacted to the Beheshti's death.
Omid Hosseini, the writer of "Ahestan" blog, questioned police officials' silence on the issue, releasing a critical statement. Part of his statement said:
The government's silence and the way it deals with the issues and stories that are published soon in the whole world and are followed with a lot of propaganda against the regime, indicate the officials' indifference towards the results of their performance and their reflections in the world media.
It seems that that official never thinks that he should be responsible for his performance.
Meisam Ramezan Ali, the writer of "Habil" blog, also objected Iranian domestic media for not mentioning the issue and wrote:
Iran's cyber police (FATA), as the most important unit, allegedly t it arrested Sattar Beheshti, why didn't say something about it?
Ehsan Rastegar, the writer of "Independent Critic" blog and the best blogger figure in 1389, is another blogger that reacted to the case, criticized the one who committed it, and knew him as the one who committed an act against the Islamic Republic.
 In addition, Seyed Ali Pour Tabatabaee said in his weblog "Kheyzaran" that such measure is quite contrary to human rights obligations in the constitution and Civil and Political Rights Convention. It will become a matter of concern in Iran's human rights record.