By Associated Press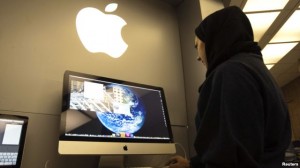 TEHRAN, Iran (AP) — An Iranian state-owned newspaper reports the country is banning the import of foreign-made cars, laptops, and other `luxury' goods in the hope of saving billions of dollars in hard currency.
The Thursday report by IRAN daily lists 75 products, from watches and cell phones to coffee and toilet paper, that can no longer be purchased from abroad.
It says the ban does not apply to components used to produce the products. Iran assembles watches, laptop and cell phones.
Iran has taken a number of measures to lessen the impact of oil and banking sanctions imposed by the West over Tehran's nuclear program.
The report quotes Hamid Reza Safdel, who is head of the Iranian state agency for promoting commerce, a saying the ban went into effect Wednesday.
The Iran Project is not responsible for the content of quoted articles.