By The Guardian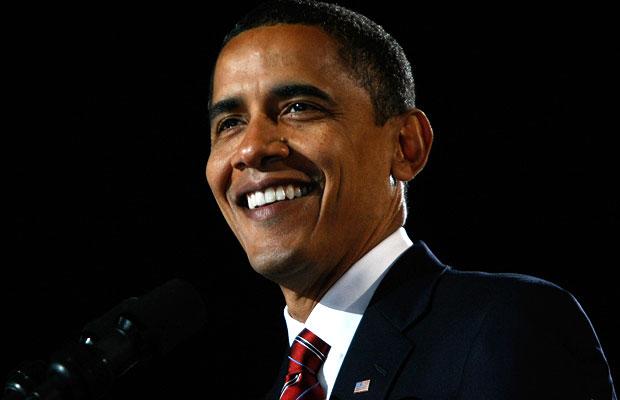 Tehran has never seen much difference between Obama and Romney, but this result holds some promise for diplomatic progress
Iranian officials have long said there was little difference between the two candidates, but Obama's victory has reinforced hopes for a diplomatic solution to the stalemate over Tehran's nuclear programme.
Direct talks with the US have officially been beyond the pale for Iranian officials since the two countries broke off diplomatic relations in 1979. But as Obama takes the mandate for a second term, senior figures are signalling that such negotiations are possible.
"Talks with the US are not taboo, nor forbidden," said Mohammd-Javad Larijani, the head of the human rights council in Iran's judiciary."If it benefits us, we can hold talks with America even at the bottom of hell."
But relations with the US would not be returning to normality overnight, warned Larijani's brother, Sadeq, the head of the judiciary (a third brother, Ali, is speaker of the parliament).
"Americans should not think they can hold our nation to ransom by coming to the negotiating table," Sadeq Larijani was quoted as saying by IRNA news agency.
"Four years ago, Obama … announced he would extend the hand of co-operation to Iran," he said. "But he pursued a different path and imposed unprecedented sanctions and it is natural the Iranian people will never forget such crimes."
As elections results came through, Iran's Fars news agency, which is affiliated to the powerful revolutionary guards, was among very few Iran-based media to liveblog the election developments. It later ran the headline "Republican's elephant crushed by Democrat's donkey".
Iran's English-language state television channel, Press TV, led its coverage with a story headlined "election irregularities reported by US voters".
Politicians who favour Obama avoided showing their support in public for fear of reprisals. However, many of them told the reformist Etemaad newspaper Obama would be a better choice for the future of Iran.
The Iran Project is not responsible for the content of quoted articles.