By Xinhua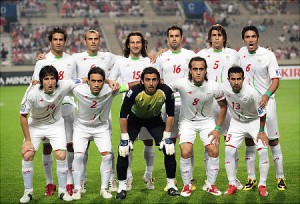 TEHRAN, Nov. 8 (Xinhua) — Iran's soccer team ascended to 44th place in the new FIFA rankings, Tehran Times daily reported on Thursday.
According to the latest FIFA ranking released on Wednesday, Iran moved 14 places up and rose to 44th place with 611 points.
Iran stays at fourth place among the Asian teams. Japan remains the best Asian team with 810 points followed by South Korea with 728 and Australia with 719 points respectively.
Iran beat South Korea 1-0 on October 16 in the 2014 World Cup qualifier and will meet Uzbekistan on Nov. 14.
The Iran Project is not responsible for the content of quoted articles.