By Reuters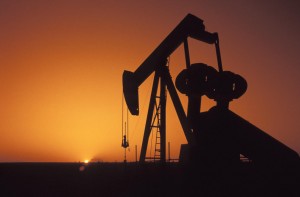 DUBAI Nov 7 (Reuters) – Iranian parliamentarians have prepared a draft law to reduce the country's crude exports by up to a third this year in retaliation for western sanctions against Iran's oil sector, the semi-official Fars news agency said on Wednesday.
The bill drawn up by the Iranian parliament's Energy Commission is waiting to be put to parliament for approval, Fars said. Iran's assembly has little say in making policy, where Supreme Leader Ayatollah Ali Khamenei has the last word.
The International Energy Agency (IEA) estimates that Iranian oil exports have slumped from 2.2 million bpd at the end of 2011 to just 860,000 bpd in September 2012 – a fall of 60 percent.
Iran's oil minister insists oil exports have not been significantly affected by western sanctions aimed at stopping the country's disputed nuclear activities but has threatened to slash exports if sanctions get tighter.
After threatening in early 2012 to cut off supplies to countries in Europe that had already resolved to ban Iranian oil, Iranian legislators are now planning to write some of the reduction in Iran's exports into law.
"The government is required to reduce oil exports up to one third compared with the last year (March 20, 2011 to March 19, 2012) in line with the goals of the Fifth Five-Year Development Plan, the Islamic Republic's overall goal of preserving national independence and as a requirement of the present time," Fars cited the one of the bill's paragraphs as saying.
Western nations led by the United States have imposed tough sanctions on the Islamic Republic this year in an attempt to curb its nuclear programme that they say is designed to produce atomic weapons. Tehran says its nuclear plans are peaceful.
The U.S. government has focused on blocking Iran's oil exports because it estimates that crude sales provide about half of Iranian government revenues and that oil and oil products make up nearly 80 percent of the country's total exports.
The Iran Project is not responsible for the content of quoted articles.