By AFP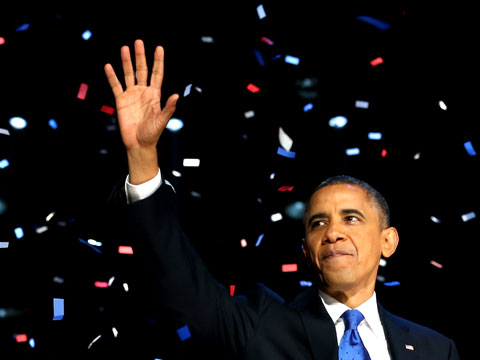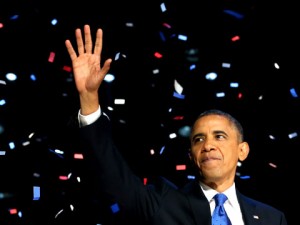 TEHRAN — Iran on Wednesday gave a lukewarm reaction to the re-election of the US President Barack Obama, warning that the result would not lead to a normalisation of ties but not ruling out hope altogether.
"Four years ago, Obama was elected on a platform for change and said he was extending his hand for cooperation with Iran, but he acted otherwise and unprecedented sanctions were imposed," Fars news agency quoted judiciary chief Ayatollah Sadeq Larijani as saying, in Tehran's first official reaction.
"Relations with the United States are not simple, especially after all the pressure and US crimes committed against the Iranian people," Larijani, who was appointed by supreme leader Ali Khamenei, said of ties severed more than three decades ago.
"An overnight resumption of relations is not possible. The Americans should not think they can gain concessions from the Iranian people by coming to the negotiating table," he added.
One of his brothers and his international affairs adviser, Mohammad Javad Larijani, reiterated that negotiating with Washington "is not taboo," but any decision to renew direct contact "is a prerogative of the supreme leader."
"If the interest of the regime requires it, we are prepared to negotiate with the devil in the pits of hell," the ISNA news agency quoted Mohammad Javad Larijani as saying.
The United States broke off relations with Iran after Islamist students stormed its embassy in Tehran and held 52 American diplomats hostage for more than a year months after an Islamic revolution toppled the US-backed shah and swept Ayatollah Ruhollah Khomeini to power.
Since then, Washington has been dubbed by Tehran as the "Great Satan" and ritually vilified.
Officials from both countries regularly assert that the subject is not taboo, but Iran has so far refused to engage in negotiations.
The Iran Project is not responsible for the content of quoted articles.