By Xinhua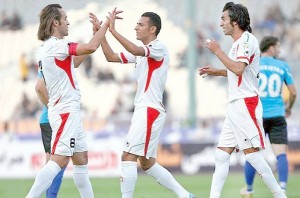 TEHRAN, Nov. 6 (Xinhua) — Iran's soccer team beat Tajikistan 6-1 in a friendly match in Tehran on Tuesday.
Iran is preparing for the Uzbekistan match in the 2014 World Cup qualifier which will be held on November 14.
In October, Iran beat South Korea 1-0 in the qualifying tournament.
After four rounds of the games, South Korea remains atop Group A with seven points on goal difference, followed by Iran in second place.
The Uzbeks are third with five points, one point ahead of Qatar and Lebanon.
The Iran Project is not responsible for the content of quoted articles.