By The Washington Post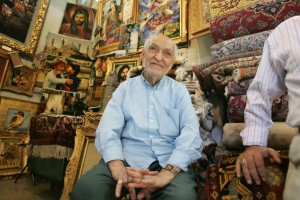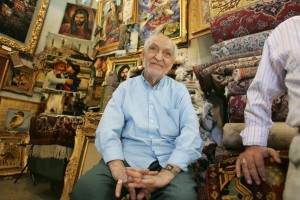 TEHRAN – Conventional wisdom in the United States and Iran is rarely aligned, but when it comes to the U.S. presidential election, analysts in both countries agree: There's little substantive difference between President Obama and Republican challenger Mitt Romney on Iran.
While Romney has criticized Obama for not acting forcefully enough to stop Iran from developing nuclear-weapons capability, he has advocated essentially the same policy that the president has enacted: tough sanctions, stealth maneuvers to slow uranium enrichment and the threat of military action.
In the United States, such policies have broad bipartisan appeal. In the Islamic Republic, not surprisingly, they're widely disdained. For the Iranian establishment, Obama and Romney are all-but-interchangeable purveyors of the same mistaken philosophy.
"The views of both candidates on Iran are the same," said Foad Izadi, who analyzes U.S. foreign policy at Tehran University. "They differ only in tactics."
But on the streets of Tehran, many Iranians say they have a clear favorite: Obama.
Unlike the Iranian establishment, ordinary citizens say they see major differences between the two candidates. Among many, the belief seems to be that Iran could be attacked by the United States or Israel if Romney becomes president, while they see a greater possibility for a peaceful solution if Obama is re-elected.
"Most of my colleagues and I believe that Obama is better because he is moderate and wants peace, while the Republicans talk about war, which frightens us," said Marjan, a 43-year-old high school teacher.
Like others interviewed for this story, she spoke on the condition her last name not be used because expressing even a mild preference for a U.S. presidential candidate is not allowed here.
"I favor Obama because I know he is not looking for bloodshed. We have seen what Republicans have done in Iraq and Afghanistan and do not want anything similar to happen here," said Naser, a 30-year-old employee at Iran's Red Crescent relief organization. "We have problems inside Iran, but at least we do not have a war."
Of course, any scientific assessment of Iranian views on the election is impossible because there are no reliable polls. But anecdotally, it's definitely more difficult to find Romney backers.
Still, they do exist here.
At a grocery store in central Tehran, employees said they prefer the Republican because of their reading of history.
"Starting with [Jimmy] Carter, Democrats have always been bad for Iran," said Jafar who manages the market, echoing a view that has persisted in some quarters of the Islamic Republic for more than three decades.
A former member of parliament, Parviz Sorouri, said that despite their tough rhetoric, Republicans have been "a paper tiger and talk more than they act. Their threats have never been real to us. It is interesting that we have suffered from the most pressure during Democratic presidencies."
Iran has been fixated on the election in the past week. Local media, including state-run outlets, have been filled with programming and articles discussing the election, and the possible impact on U.S. relations with Iran.
On Wednesday morning, many will get up early to watch on local stations — or on international networks beamed in via illegal satellite dishes — to find out who won. Romney and Obama may or may not have different ideas about how to deal with Iran, but with sanctions biting and the threat of war looming, no one here believes the American president doesn't matter.
The Iran Project is not responsible for the content of quoted articles.