By Business Week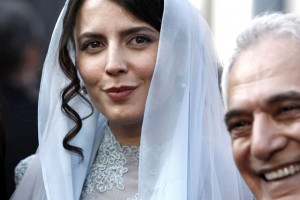 Iran plans to regulate the clothing of Iranian actresses traveling abroad to take part in cultural events, said Javad Shamaghdari, head of the country's cinema organization.
"There must be specific regulations," Shamaghdari was quoted as saying yesterday by the official Islamic Republic News Agency. "There isn't one now, and we are working on it."
Shamaghdari's group is supervised by the Ministry of Culture and Islamic Guidance, which oversees cultural and media activities in the country. All Iranian artists must observe the Islamic Republic's regulations, he said, whether they're in the Persian Gulf country or traveling abroad.
Since the 1979 revolution that brought Shiite Muslim religious leaders to power, women in Iran have been required to cover their hair and body in public with head-scarves and loose- fitting coats, as a way to protect religious values and "preserve society's morals and security."
Iranian actresses, when participating in international events, are faced with the dilemma of appearing in Muslim clothing in a western setting or opting for more revealing attire, which can lead to complications when they return home. Several actresses were reprimanded by Iranian officials in past years after their pictures appeared on news websites with clothing deemed immoral, the state-run Mehr news agency said.
Leila Hatami, a lead protagonist in the movie "A Separation," which won the Oscar for best foreign-language film this year, appeared at the ceremony fully covered in a white head-to-toe dress with a veil on her hair.
The Iran Project is not responsible for the content of quoted articles.