By Associated Press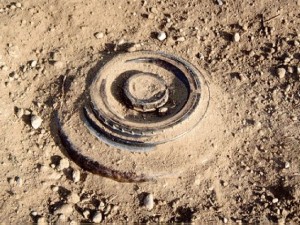 TEHRAN, Iran (AP) — An Iranian semi-official news agency reports an explosion from a land mine left over from the Iran-Iraq war of the 1980s has killed six people and injured one.
The Sunday report by Mehr says the explosion happened on Saturday, during a minesweeping operation near the town of Marivan, some 300 miles (490 kilometers) southwest of Tehran.
Explosions from leftover munitions lead to casualties in Iran from time to time.
The Iran Project is not responsible for the content of quoted articles.