By Reuters
(Reuters) – OPEC oil output has risen slightly in October as extra supplies from Iraq, Angola and Libya have offset disruptions in Nigeria and a further decline in Iran to its lowest in two decades, a Reuters survey found on Wednesday.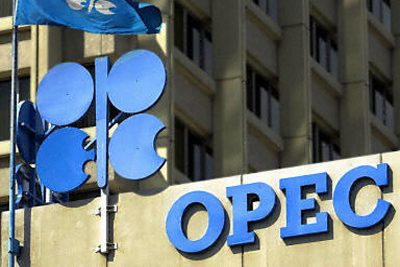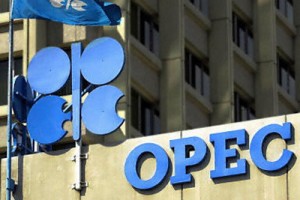 The survey indicates Iraq's expansion in export capacity and continued high output from top exporter Saudi Arabia are helping to compensate for reduced supply from Iran, whose output has fallen sharply due to Western sanctions.
Supply from the 12-member Organization of the Petroleum Exporting Countries has averaged 31.15 million barrels per day (bpd), up from 31.09 million bpd in September, the survey of sources at oil companies, OPEC officials and analysts found.
Iranian output is unlikely to post further large declines for now, one analyst said, although more buyers could scale back purchases in 2013. Earlier this month, the European Union approved new sanctions against Iran over its nuclear program.
"We see relative stability through the fourth quarter at current levels," said analyst Sam Ciszuk of KBC Energy Economics. "But as U.S.-given sanction exceptions expire around new year, we're expecting some further cuts to purchases from Iran's main remaining buyers, possibly save China."
September's OPEC total was the lowest since January 2012, when the group pumped 30.95 million bpd, according to Reuters surveys. Still, production remains just over 1 million bpd more than OPEC's output target of 30 million bpd.
The biggest increase came from Iraq, which has overtaken Iran to become OPEC's second-largest producer after Saudi Arabia, even though bad weather slowed exports from the country's south in the second half of October.
Weather permitting, a further increase from Iraq is possible in November. Loading schedules signal higher shipments of Kirkuk crude from northern Iraq and record-high exports of Basra crude in the south.
"Exports are good," said a source with a company that buys Iraq's crude, referring to Kirkuk shipments. "There are some two to three days' delays, but that's it."
Smaller increases came from Libya, as its oil industry recovers from a shutdown during the 2011 civil war, and from Angola, where exports have edged up from September's rate, the lowest since July 2011.
Venezuela increased production slightly in October, helped by the start-up of a project involving state oil firm PDVSA and Russian companies to extract heavy crude in the Orinoco.
Oil prices gave up most of an earlier gain on Wednesday to trade around $109 a barrel. Crude has fallen from a peak for the year of $128 in March.
IRANIAN FALL
Iran and Nigeria posted declines in output this month, according to the survey.
Iranian supply fell by 30,000 bpd to 2.67 million bpd, the survey found. That would be its lowest since 1988, according to figures from the U.S. Energy Information Administration.
Output from Iran has dropped sharply this year due to the U.S. and European sanctions on the country. The embargo bars EU insurance firms from covering Iran's exports, which has hindered imports by some non-EU buyers.
The insurance ban means Iran is increasingly reliant on its own tanker fleet to supply customers, and it has been struggling to meet delivery schedules, slowing down exports.
Iran sent more crude in Very Large Crude Carriers to South Korea in October, but at the cost of delaying some shipments to its biggest customer China, sources in the survey said.
Disruptions to supply in Nigeria limited the increase in OPEC supply this month. Nigerian exports were scheduled to rise in October, but supply declined because of flooding and damage to pipelines caused by oil theft.
Royal Dutch Shell's (RDSa.L) Nigerian venture on October 19 declared force majeure on exports of Bonny and Forcados crudes, citing damage caused by oil theft. Total (TOTF.PA) stopped some onshore production due to flooding.
There was no sign of any substantial reduction in supply from Saudi Arabia and its Gulf Arab allies, which have kept output high all year to keep oil prices in check during the reduction in Iranian exports.
Saudi Arabia pumped almost 10 million bpd in October, near the highest rate in decades, the survey found. Saudi Oil Minister Ali al-Naimi said on October 9 Riyadh was satisfied prices had fallen to a level that does not hamper global growth.
The Iran Project is not responsible for the content of quoted articles.