By Reuters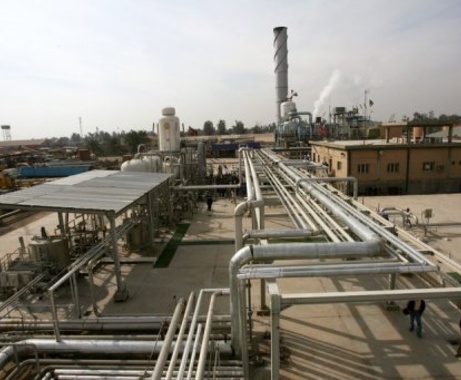 NEW DELHI, Nov 1 (Reuters) – India's oil imports from Iran fell about 19 percent in the first half of 2012/13 to about 257,000 barrels per day (bpd), even lower than planned, data available to Reuters show, potentially helping New Delhi win a renewal of a waiver from U.S. sanctions.
The United States and Europe have imposed tough sanctions on Iran to choke off Tehran's oil revenues in a bid to halt its nuclear programme. The West says the programme is aimed at building atomic weapons, a claim Iran denies.
India, Iran's second-biggest client after China, got a 180-day waiver from the U.S. sanctions in June and has said it aims to cut annual imports by another 15 percent to 310,000 bpd in the contract year that began on April 1, 2012.
The United States has already renewed a waiver for Japan, after Tokyo again reduced purchases from Iran, allowing its banks a second reprieve from the threat of being cut off from the U.S. financial system under the sanctions.
Volumes imported from Iran were up from a month ago and over last September, however, as one-off factors came into play.
India shipped in 53 percent more oil from Iran in September compared with August at about 294,400 bpd. That was more than double the 131,400 bpd of a year ago, the data show.
Last September's imports were unusually low because Essar Oil's Vadinar refinery was fully shut for an upgrade.
The monthly jump came as MRPL, a key Indian client of Iran, picked up imports again in September after a gap of two months because of shipping issues, and HPCL-Mittal Energy Ltd, part owned by steel tycoon L N Mittal, bought for the first time.
India, the world's fourth-largest oil importer, is trying to diversify its crude slate and wants to gradually reduce dependence on Iran.
Iran had already slipped to third place among India's oil suppliers in 2011/12, replaced by Iraq and ceding a position it had held for five years, as the sanctions bit into its exports. Saudi Arabia is India's biggest supplier.
Overall, Asia's third-largest economy shipped in nearly 34 percent more oil in September over a year ago, at 3.8 million bpd, while imports in the January-September period rose 11 percent to 3.54 million bpd as refining capacity increased.
To replace Iranian volumes, India imported about 58 percent more oil from Latin America in the January-September period, with the region accounting for about 14 percent of overall imports, up from 10 percent a year ago.
The Middle East region continued to supply about two-thirds of India's oil imports in January to September.
The Iran Project is not responsible for the content of quoted articles.