By The Daily Star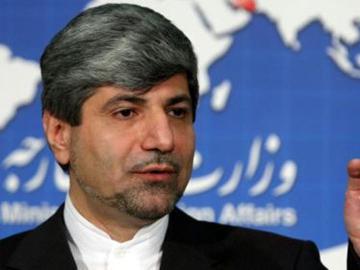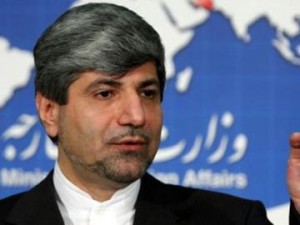 TEHRAN: Iran said Wednesday it has completed a first round of talks with Argentina on the 1994 bombing of a Jewish aid organisation in Buenos Aires that killed 85 people and wounded 300.
"On Monday and Tuesday, Iranian and Argentine legal experts held their negotiations about AMIA (the Israeli-Argentine Mutual Aid Association) and agreed to continue negotiations in the future," foreign ministry spokesman Ramin Mehmanparast said.
"The time and the venue of the next round of negotiations will be decided by diplomatic channels," Mehmanparast said in a statement posted on the ministry's website.
The spokesman gave no indication about any progress so far in the discussions, which were agreed on during a September meeting of the two countries' foreign ministers in New York.
Since 2006, Argentine courts have demanded the extradition of eight Iranians, including current Defence Minister Ahmad Vahidi and former president Akbar Hashemi Rafsanjani, to face charges over the attack.
In the July 18, 1994 attack, a van loaded with explosives detonated outside the Israeli-Argentine Mutual Aid Association, levelling the seven-story building housing it.
The bombing, the deadliest attack in Argentina's history, came two years after another attack on the Israeli embassy in Buenos Aires that left 29 dead and 200 wounded.
Iran has always denied any involvement in the attacks.
Argentine Foreign Minister Hector Timerman said in September that the talks were to "explore a legal mechanism" for resolving the matter "not in contradiction with the legal systems of Argentina and Iran."
Mehmanparast told a press briefing on Tuesday that Iran "condemns and rejects terrorism charges against its citizens."
He added that Tehran remained "willing to participate in a thorough investigation of the AMIA case to see which ones were really behind" the attack.
"Negotiations will continue until they lead to a clear result," he added.
An Israeli official said Wednesday his country was demanding Buenos Aires keep up its efforts to try the Iranians, and that it must not waver in its longstanding demand that all suspects be extradited to Argentina.
"We demand that justice be done, that the Argentine justice system try the suspects according to Argentine law and that the victims' rights are preserved," he told AFP on condition of anonymity.
That position had been made clear by a delegation of Israeli foreign ministry officials who had held talks in Buenos Aires ahead of the Geneva consultations, he said.
"On the eve of the discussions in Geneva between Iran and Argentina, they made clear their position on the benefits and risks of such contacts," he explained.
There are around 300,000 Jews living in Argentina, making it the largest Jewish community in Latin America.
The Iran Project is not responsible for the content of quoted articles.