By Trend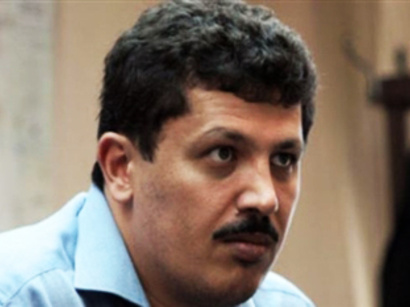 The jailed son of Iran's former president Hashemi Rafsanjani, Mehdi Hashemi has issued a complaint to the prosecutor's office on six newspapers and three online news websites, Etemad newspaper reported.
Mehdi Hashemi listed the following newspapers in his complaint – Kayhan, Iran, Vatan Emroz, Javan, Mashriq, 9 Dey, and online news websites Raja News, Avval News, Nedaye Enqlab.
The reasons for Hashemi issuing complaints on the above listed newspapers and news websites were not revealed.
Hashemi himself has been arrested ever since arrival in Tehran from UK in September. After three-year stay in UK, Hashemi returned to Tehran, and after being arrested, was taken to country's Evin prison.
Hashemi was arrested on charges of propaganda against the state and corruption. Like his father and sister, Hashemi is a fierce critic of President Mahmoud Ahmadinejad and did not acknowledge his re-election in the 2009 presidential vote, which was overshadowed by allegations of electoral fraud.
The advocate for Hashemi, Mahmoud Alizade Tabatabai said that his arrest was temporary, and he should have been already released. He added that a notice on this has been sent to the court.
The Iran Project is not responsible for the content of quoted articles.