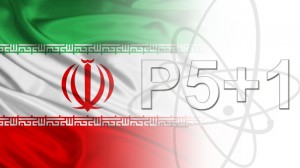 New York Times cited U.S. officials as saying that Tehran, Washington agree to direct talks following secret negotiations over Iran's nuclear program, but both Iran and U. S. denied that quickly. This led to widespread reaction of officials, as well as media.
On Saturday, October 20, New York Times reported that Iran have agreed in principle for the first time to one-on-one negotiations over Iran's nuclear program.
The report, quoting unnamed officials, said Iran had agreed to the talks for the first time but would not hold them until after US elections on 6 November.
While BBC, JPost, Reuters, AFP, and many others reported that the White House denied that any deal had been reached for one-on-one nuclear talks with Iran, as the New York Times reported, and said it was still working on a "diplomatic solution.
The report and subsequent denial come at a key point in the US presidential campaign, with incumbent Barack Obama set to face Republican rival Mitt Romney on Monday in their last of three debates — this one focused on foreign policy.
According to AP, National Security Council spokesman Tommy Vietor said Saturday in a statement, "It's not true that the United States and Iran have agreed to one-on-one talks or any meeting after the American elections, we continue to work with the P5+1 (five permanent members of the UN Security Council plus Germany) on a diplomatic solution and have said from the outset that we would be prepared to meet bilaterally."
On the other side, Iran also denied on Sunday that it had plans for direct talks with the United States over its disputed nuclear programme.
"We don't have any discussions or negotiations with America," Iranian Foreign Minister Ali Akbar Salehi said in a news conference on Sunday. "The (nuclear) talks are ongoing with the P5+1 group of nations. Other than that, we have no discussions with the United States," BBC reported.
Moreover, Haaretz noted that Israel didn't receive any information concerning a reported breakthrough in secret nuclear negotiations between the United States and Iran, senior government ministers said on Sunday, amid reports of Iran's agreement to hold direct talks with the United States.
Israel's vice prime minister said on Sunday he would welcome direct talks between the United States and Iran if they were aimed at halting what Israel sees as plans by the Islamic Republic to build a nuclear weapon.
But Moshe Yaalon also said that he believed a denial by the White House of a New York Times report that Washington and Tehran had agreed in principle to hold bilateral negotiations.
Israel Hayom said, Vice Prime Minister Moshe (Bogie) Ya'alon confirmed that the U.S. was in fact in contact with Iran, but not directly. In an interview with Israel Radio, Ya'alon said, "There have been attempts to take advantage of the fact that U.S. representatives meet with Iranian officials during world power gatherings. But [Iran's Supreme Leader Ayatollah Ali] Khamenei is opposed to such direct contact."
A spokesman for Prime Minister Benjamin Netanyahu declined to comment on Saturday's report, published two days before President Barack Obama is due to hold a debate with Republican presidential nominee Mitt Romney focused on foreign policy.
Israeli Foreign Minister Avigdor Lieberman, speaking on Army Radio, said he hoped the newspaper report was wrong, according to Reuters.
The United States and other Western powers have said that Iran's nuclear programme is aimed at developing nuclear weapons. Tehran says it is enriching uranium only for peaceful purposes.
The Iran Project is not responsible for the content of quoted articles.