Likud MK Danny Danon reprimanded US Secretary of State Hillary Clinton on Tuesday for refusing to set red lines on Iran's nuclear program, calling her position a "slap in the face" to Israel and lecturing her on significance of the issue on the anniversary of the September 11th terror attacks.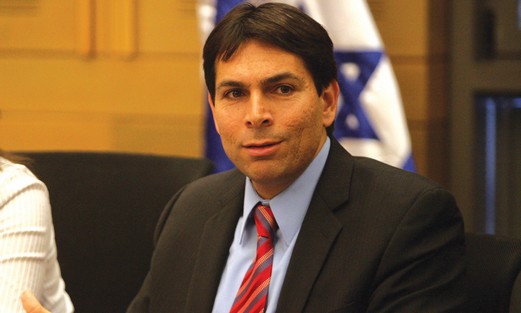 "Your words on not setting red lines for the Iranians are are a slap in the face to the State of Israel," Danon wrote in an urgent dispatch to Clinton.
"This irresponsibility in handing the Iranian issue is dangerous to the Western world. On the 11th anniversary of the 9/11 attacks, there is a need to issue clear lines to the Iranians, who are threatening the entire Western world," he continued.
Danon is in Washington promoting his new book, Israel: The Will to Prevail, which is highly critical of US President Barack Obama. The timing of the book's release during the run-up to the US presidential election has raised eyebrows among politicians, who view it as an interference in American politics.
The Iran Project is not responsible for the content of quoted articles.