By News24
Tehran – Iran on Monday said Canada had a "neo-conservative extremist government" as it kept up a furious response to Ottawa's decision last week to cut diplomatic ties.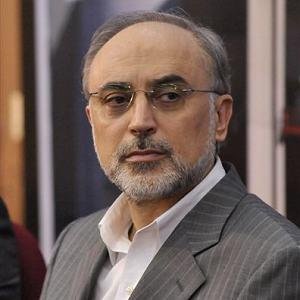 Foreign Minister Ali Akbar Salehi used that description in an interview with the Iranian parliament's website in which he also said the Canadian government of Prime Minister Stephen Harper was "boundlessly defending international Zionism".
Canada last Friday made the surprise announcement that it had shut its Tehran embassy and was ordering the Iranian embassy in Ottawa closed by the middle of this week.
It said it took the step because it views Iran "as the most significant threat to global peace and security in the world today", citing Tehran's support of the Syrian regime, defiance over Iran's disputed nuclear programme, anti-Israeli rhetoric, human rights violations, and alleged state sponsorship of terrorism.
It also highlighted the insecurity of its diplomats feel in Tehran after the British embassy was overrun by protesters during a state-organised demonstration in November last year, resulting in its closure.
Salehi said that Iran viewed Canada's decision as "irrational and unjustified".
Threat of retaliation
He said Iran's nuclear programme "is not a new issue" and added that, when it came to Syria, Western countries "help extremist groups massacre Syrians".
He also rounded on Canada for mentioning Iran's human rights record, saying that, "by cutting ties it is putting limitations on 400 000 Iranians residing in Canada – is this in line with observing human rights?"
Iran has threatened to take "adequate" retaliation over Canada's decision.
That began with Iran's parliament confirming in a statement that its speaker, Ali Larijani, had cancelled an October trip to Canada's city of Quebec to attend an inter-parliamentary conference.
Meanwhile, the head of the UN atomic agency (IAEA) said on Monday that the lack of progress in getting Iran to address allegations of nuclear weapons research was "frustrating".
"Despite the intensified dialogue between the Agency and Iran since January 2012, no concrete results have been achieved so far," International Atomic Energy Agency chief Yukiya Amano said at the start of an IAEA board meeting.
Iranian denials
"This is frustrating because, without Iran's full engagement, we will not be able to start the process to resolve all outstanding issues, including those involving possible military dimensions to its nuclear programme.
"We consider it essential for Iran to engage with us without further delay on the substance of our concerns," Amano said, according to the text of his speech released by the Vienna-based IAEA.
The IAEA has held several rounds of fruitless talks with Iran in recent months to press for access to sites and scientists involved in what it suspects has been a nuclear weapons research programme prior to 2003 and possibly since.
Iran denies conducting any such research and says that the documentation backing up the IAEA's accusations, set out in a major report last November, are forgeries. Amano even visited Tehran earlier this year.
The Iran Project is not responsible for the content of quoted articles.