By Trend
The Iranian private sector has delivered the first consignment of crude oil via non-Iranian tankers to foreign buyers as the West intensifies oil sanctions against Iran.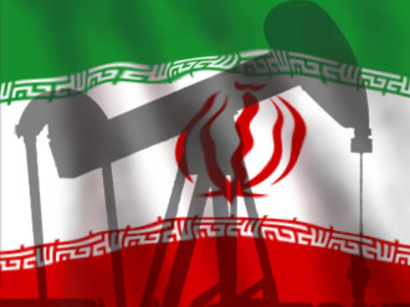 Hassan Khosrojerdi, the head of the union of Iranian exporters of oil derivatives, told the Mehr news agency that the private sector has signed several contracts to sell crude oil overseas.
An agreement has been made that allows an Iranian consortium comprising private firms to export 20 percent of its oil exports to international markets, including the EU, he said, "This equates to around 400,000 to 500,000 barrels of oil per day," he added.
Economic experts say that Iran's private sector will fill the gap created by international sanctions on Iran's oil sector and central bank.
On September 2, Mohammad-Ali Khatibi, the director for international affairs at the National Iranian Oil Company, said Iran's oil exports are at their normal levels and are unaffected by Western embargoes.
"We don't see anything abnormal, almost everything is progressing routinely," he told the ISNA news agency.
Oil Minister Rostam Qasemi said in July that although the West seeks to topple the Islamic establishment by imposing sanctions against Iran's oil sector, the country's oil exports will never cease.
Qasemi emphasized that Iran's oil market will never close because oil consumer countries need Iranian crude.
"There are many ways to easily sell oil, one of which is to take advantage of businessmen and the private sector," Qasemi said.
In early 2012, the United States and European Union (EU) approved new sanctions against Iran's oil and financial sectors which aim to prevent other countries from purchasing Iranian oil or transacting with its central bank.
U.S. sanctions entered into force on June 28, while EU oil bans against Iran were enforced as of July 1.
The Iran Project is not responsible for the content of quoted articles.