By Daily Star
TEHRAN: Iranian authorities Sunday advanced different arguments as to why they believed Canada abruptly cut diplomatic ties, pointing the finger at Israeli influence or Tehran's hosting of a recent summit rather than Ottawa's stated reasons.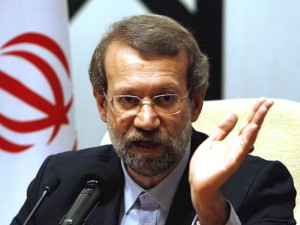 "Canada's action is in line with the interests of the Zionist regime (Israel) as it seeks to boost of its relations with the (Israeli) regime," Foreign Minister Ali Akbar Salehi told a closed-door session of parliament, according to the Mehr news agency.
Canada was also upset that U.N. chief Ban Ki-moon had attended an August 30-31 summit of non-aligned countries in Tehran, Salehi said, according to the ISNA news agency.
Parliamentary speaker Ali Larijani told the session, according to the ILNA agency, that "Canada's badly thought-out behavior shows it is nervous."
He said Canada's decision was in response to Iran's "economy of resistance," which officials say is weathering severe Western economic sanctions.
Larijani also pointed to the non-aligned summit, saying "Western countries are seeking to portray Iran's hosting of the summit as unconventional."
The arguments showed that Iran's authorities saw ulterior motives behind Canada's surprise decision announced on Friday to close its Tehran embassy and to order Iran's diplomatic staff out of Ottawa.
Officially, Canada said its step was because it views Iran "as the most significant threat to global peace and security in the world today."
Ottawa gave a list of grievances: Iran's support of the Syrian regime, defiance of U.N. resolutions over Tehran's disputed nuclear program, anti-Israeli rhetoric, human rights violations, and alleged state sponsorship of terrorism.
It also highlighted the insecurity Western diplomats feel in Tehran after the British embassy was overrun by protesters during a state-organized demonstration in November last year, resulting in its closure.
Observers, though, were left wondering why Canada took its decision now, especially as its officials did not cite any specific or recent incident.
Iran has said it would soon give an "adequate" response to the move.
 The Iran Project is not responsible for the content of quoted articles.