Russian deputy FM's denial of Iran's nuclear ambitions appeared to reflect Moscow's concern over possible Israeli strike.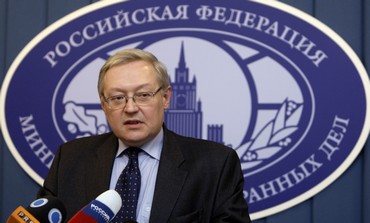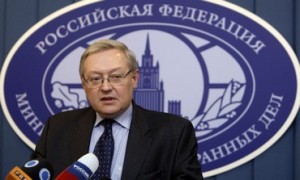 MOSCOW – Russia sees no evidence that Iran's nuclear program is aimed at developing weapons, the Interfax news agency quoted Deputy Foreign Minister Sergei Ryabkov as saying on Thursday.
"We, as before, see no signs that there is a military dimension to Iran's nuclear program. No signs," Ryabkov reportedly said.
Russian officials have made similar statements in the past, but Ryabkov's blunt remark appeared to underscore Moscow's concerns about the possibility Israel could launch attacks targeting Iranian nuclear facilities.
In this respect, Ryabkov warned that the use of force against Iran would be disastrous for the Middle East and have consequences far beyond the region.
"We warn those who are no strangers to military solutions…that this would be harmful, literally disastrous for regional stability and would set off deep shocks in the security and economic spheres that would reverberate far beyond the boundaries of the Middle East region," Interfax quoted Ryabkov as saying.
Ryabkov's comments came the same day that a Russian firm decided to stop verifying safety and environmental standards for one of Iran's biggest shipping groups, the latest international company wary of being caught up in Western sanctions on the Islamic Republic.
Moscow opposes concerted trade pressure on Tehran by Washington and its allies, making the Russian company's decision unusual.
In fact, Russia blasted the latest round of US sanctions against Iran last month, calling them "overt blackmail" and said they would harm Moscow's ties with Washington if Russian firms were affected.
Iran is under growing pressure over its disputed nuclear program and companies are cutting ties with its vital shipping sector, which transports most of its crude oil, for fear of losing lucrative US business.
A letter seen by Reuters showed St. Petersburg-based Russian Maritime Register of Shipping (RS), among the top 13 global ship classification societies, had decided to suspend its activities in Iran after being urged to pull out by US pressure group United Against Nuclear Iran (UANI).
A targeted campaign by UANI, which includes former US ambassadors on its board and is funded by private donations, has already led to other classification societies exiting Iran.
Without certification from classification societies, vessels are unable to secure insurance cover or call at most international ports.
UANI chief executive Mark Wallace said: "It is significant that Russia's leading classification society will now refuse to do business with the IRISL. Iran's friends are becoming fewer."
The Iran Project is not responsible for the content of quoted articles.